Matt Hadman talks to Lisa Bainham about reopening and the new ways of working as a Practice Manager.
Lisa speaks about the benefits of having a plan for patients and practices throughout COVID-19 and the changes that have been implemented since the doors have reopened.
What you'll hear today:
How does it feel to be back in practice
What does a day in practice currently look like
What are the challenges for the dental profession going forward
What to think about when introducing a plan.
Who should listen:
All dental professionals.
*Recorded on 15th July 2020
About Lisa: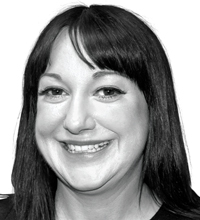 Lisa began her career as a Dental Nurse in 1993 and, after qualifying, joined Steve Lomas in 1998 who was setting up a new practice in Crewe.
She had aspirations to follow a managerial role and this provided her with the perfect opportunity. 18 years on she is now President of ADAM.
Get all podcasts delivered to your inbox
By subscribing to our blog, you agree to receiving our monthly blog update and newsletter. You can unsubscribe at any time. The security of your personal data is very important to us and we will never sell your data to other companies. You can read more about how we protect your information and your rights by reading our privacy notice.