Missed out on the live webinar? Don't worry you can watch back the full live recording from 28/07/2020.
Event Information
During this lunchtime session, Sarah discuses the latest updates to furlough and what this means for you and your dental practice.
Please note, information was accurate at time of recording 29/07/2020.
Follow the below link to register for the recording:
https://attendee.gotowebinar.com/register/3566796338190790672
About the Speaker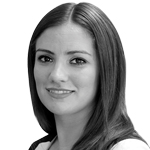 Sarah specialises in acting exclusively for dentists, dental managers and dental practice owners in all aspects of HR and employment law, and is a Director at FTA Law. Sarah advises dental practices on managing and motivating their staff, dealing with sickness absence, assisting with making changes to employment contracts and, if needed, how to bring the employment relationship to an end.