A must attend event for business owners and practice managers.
Event information
6th April 2020 sees the implementation of the 'Good Work Plan' in UK employment law, which is the biggest shake up in 50 years.
Join Sarah Buxton, HR and Employment Law Solicitor, for this event where she'll be discussing the changes that will be implemented and what you need to do to ensure your dental practice is compliant.
All UK businesses will be impacted by the new legislation coming into place and could potentially face penalties of up to £20,000 from the employment tribunal if found not to be compliant.
Make sure you and your practice are ready for the changes and book your places today!
Learning outcomes:
Understand the changes to employment law which take effect 6th April 2020
Understand the importance of having the correct procedures and policies in place in the dental practice
Learn how the changes affect the dental practice and how to prepare
Understand the consequences of not being compliant with the current legislation and the employment tribunal procedure
Achieve Development Outcomes A, B and D.
About the speaker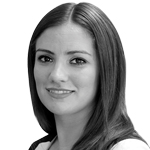 Sarah specialises in acting exclusively for dentists, dental managers and dental practice owners in all aspects of HR and employment law, and is a Director at FTA Law. Sarah advises dental practices on managing and motivating their staff, dealing with sickness absence, assisting with making changes to employment contracts and, if needed, how to bring the employment relationship to an end.