Sarah Jarvis talks to Donna Hall about what dentists should consider when they want to grow their practice to maximise its value. In particular she focusses on the patient experience, and utilising technology.
What you'll hear:
How to work out what direction to take your practice in
Steps for running a successful business
What do patients look for in a practice.
Who should listen:
Anyone who has recently bought a dental practice
Anyone looking at building a mini corporate
Existing dental practice owners looking to increase the profitability of their practice.
About Sarah: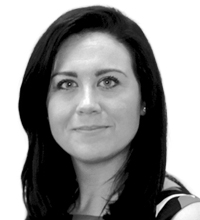 Sarah Jarvis joined Wesleyan Bank in 2017 as a Regional Healthcare Relationship Manager. She has extensive knowledge of the dental sector having worked in a number of sales roles with major banks, including Metro Bank and NatWest.
Sarah's relationship-driven and down-to-earth approach has established her as a key contact for dentists looking to take the next step in their careers, in addition to specialist sales agents and financial consultants. As well as advising on dental practice acquisitions, Sarah can also provide dental professionals with tailored finance solutions to include commercial mortgages, partner equity loans, IT and equipment finance and short-term cash flow support.
Find out more about Bodcast here!
Get all blogs delivered to your inbox
By subscribing to our blog, you agree to receiving our monthly blog update and newsletter. You can unsubscribe at any time. The security of your personal data is very important to us and we will never sell your data to other companies. You can read more about how we protect your information and your rights by reading our privacy notice.