No doubt, there will be some dentists and practice managers reading the title of this article who will question its relevance at this time. After all, you all have a backlog of client appointments to get through at a time when COVID-19 compliance rules are hampering your ability to see enough patients in a day.
But marketing for a dental practice is not all about attracting new patients to your practice. It's also very much about how you communicate with your existing patients and how you exploit (in a good way) the latent potential within that audience.
The nutcracker approach
Now is a time for using a nutcracker to crack a nut, not a sledgehammer. It's about the art of the subtle – getting the nuances in your communications right.
Of course, as we've seen with shops re-opening on the high street – there are always those who will happily step back through your door the minute it opens without fear or apprehension.
However, for the majority, it is safe to assume that there will be varying degrees of wariness – after all, to go from months of isolation and lockdown and the constant reinforcing of social distancing rules to sitting in a chair with someone else's fingers in your mouth, is quite a leap of faith.
So, the key challenge is to put yourself in the position of those patients and to communicate to them in a way that lowers their anxiety and builds their confidence that everything will be fine.
Counter anxiety with positivity
The first way to do this is a little counter-intuitive. I've already seen pictures (and a few videos) showing the dental team in full PPE masks and equipment looking like they've just stepped out of a major nuclear incident.
Of course, the intention is good, to show that the dentist and team are protecting themselves and their patients from the threat of the COVID-19 virus. However, psychologically, this could have the reverse effect.
If a patient feels that a high level of protective wear is required for a simple dental health check, it must be a very dangerous environment and perhaps one that is worth staying away from for a few more weeks or months.
An alternative approach would be to keep using positive, smiling, welcoming shots of the team in your communications and to use language that makes the patient more at ease with what to expect when they come to the practice.
So, a message from a smiling principal…
Hello Mrs Smith,
We are delighted to let you know that the practice is now open again and that your next appointment is now due. As you would expect, your safety and well-being is always our biggest priority, so you can rest assured that all the necessary precautions are in place and the practice environment is as safe now as it has always been.
Of course, things may look a little different. As such, I'd just like to let you know what to expect when you come to the practice…etc.
Keeping things positive and lowering anxiety levels will help your patients feel more confident that their next experience at the practice, whilst being a little different, will still be a positive, friendly and safe one.
Once you have had some patients through and all has gone well, think about asking them for a testimonial – written or video – describing how positive the experience was and how safe they felt. Posting these on your website and social media channels will help spread the confidence.
The perfect time to talk about your plan
Finally, in terms of marketing to your existing patients – now is the perfect time to talk about your patient plan to those who have yet to sign up.
Patients are currently primed for change. They expect things to be different and are receptive to new ways of doing things (video consultations are a great example of this).
As we come out of the COVID-19 crisis, you have the perfect story to tell, and that is…not only is the plan right for the patient in terms of keeping on top of their dental health (along with other benefits such as spreading the cost of care, discounts on treatments and the Worldwide Dental Emergency Assistance Scheme), it is also essential from the practice's perspective in that, should there be another spike or any other crisis, the patient is helping to ensure that the practice is strong enough to survive and to still be there for them well into the future. It's a win/win.
So, if you want to grow your plan numbers and improve dental practice marketing, now is the perfect time to grasp that nettle and have those conversations with patients as they return to your practice.
You can find out more about how to grow your plan members by joining a webinar with Les, who will also be joined by Matt Hadman, a Regional Support Manager at Practice Plan, and Andrew Jowett, owner of Quay Dental.
The webinar, Why NOW is the time to build your plan (and how to do it!), takes place on Thursday, 23rd July, 1.15pm – 2pm. It's free for anyone to attend and is worth 30 minutes of CPD.
Book your place here.
About Les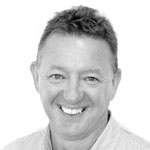 Les Jones is the Creative Director at Practice Plan, the UK's number one provider of practice-branded dental plans. He has over 30 years' experience of working within the creative and dental sectors in the fields of design, marketing and strategic consultancy.
Get all blogs delivered to your inbox
By subscribing to our blog, you agree to receiving our monthly blog update and newsletter. You can unsubscribe at any time. The security of your personal data is very important to us and we will never sell your data to other companies. You can read more about how we protect your information and your rights by reading our privacy notice.