Where we can help you
>
Membership growth
We can ensure you are fully equipped to successfully promote your membership with our range of plan promotional materials which are branded to your practice.
Building a better brand
Whether you need to start from scratch in developing new branding, or just want to refresh your existing, we can help create distinctive collateral to better capture and reflect your overall brand.
Attracting more patients
We can help you gather greater awareness of your services within your local community with signage and social media advice, large format design and print, along with flyer mailshots and to help you to introduce a referral scheme.
Encouraging patient loyalty
We understand how valuable your current patients are and we want to help you keep them. We can create literature such as newsletters, welcome packs and open day invitations to reinforce the value of them being a member of your practice.
Don't take our word for it
Take a look at our rebrand case studies and the literature we've produced previously –
we can do the same for you too:
An enthusiastic dental team headed up by Dr Robert Rutland, Robert and the practice are well-known by their patients for their high-end, modern approach to preventative care. The practice struggled with awareness in the local area and consistency with their previous branding in order to gain new patients.
Martin, our senior graphic designer, followed the practice's brief for a modern, vibrant brand that would capture attention when displayed on marketing literature and also reflect the friendliness of the team. The smile element can be used as its own recognisable feature in the branding to bring consistency throughout wherever the branding is applied. The result is a consistent, modern and high quality feel that wouldn't be out of reach for a wider demographic.
Designed by Martin | Senior Graphic Designer
With the practice having recently been taken over from previous owners, the team at Appletree Dental Surgery were looking to move away from the previous logo. Based in an affluent, historic area, the practice was gaining a reputation for high-end and specialist treatment and the team felt the current branding was dated - giving the wrong first impression.
Our graphic designer, Laura Hodgin, created a new logo, colour palette and font that reflected the modern, sleek reputation of the practice, but also was in keeping with the traditional location to appeal to the community. The result is timeless branding that can be easily used across the practice décor and marketing literature for a unique identity, supporting the practice with their change of ownership.
Designed by Laura H | Senior Graphic Designer
Based in an area with houses dating back as far as the 14th century, Old Amersham Dental Practice offers a unique environment for patients, steeped in tradition and local history. With its friendly team and cosy setting, the practice offers a non-clinical experience for its patients. The practice was struggling to attract new patients with a dated logo along with an anonymous, clinical feel across their literature.
Our graphic design manager, Nick Powell, used a traditional font but with a softer, hand-written variation along with a muted colour palette and use of consistent elements. The result is branding that reflects the personality, character and history of both the practice and the area in which it's based - emphasising the practice team rather than overusing anonymous stock photography.
Designed by Nick | Design Team Manager
Lifesmiles were looking to raise awareness in the area and attract more patients, we helped create a modern, vibrant brand to really stand out...
With new practice owners, now was the ideal time for Appletree Dental Surgery to rebrand and create a more modern feel for the practice…
Old Amersham were looking to attract new patients and look less dated, we helped create traditional, consistent branding that fitted in with the area's history…
Our portfolio of work
Take a look at just a selection of the types of bespoke marketing literature we've produced previously – we can do the same for you too: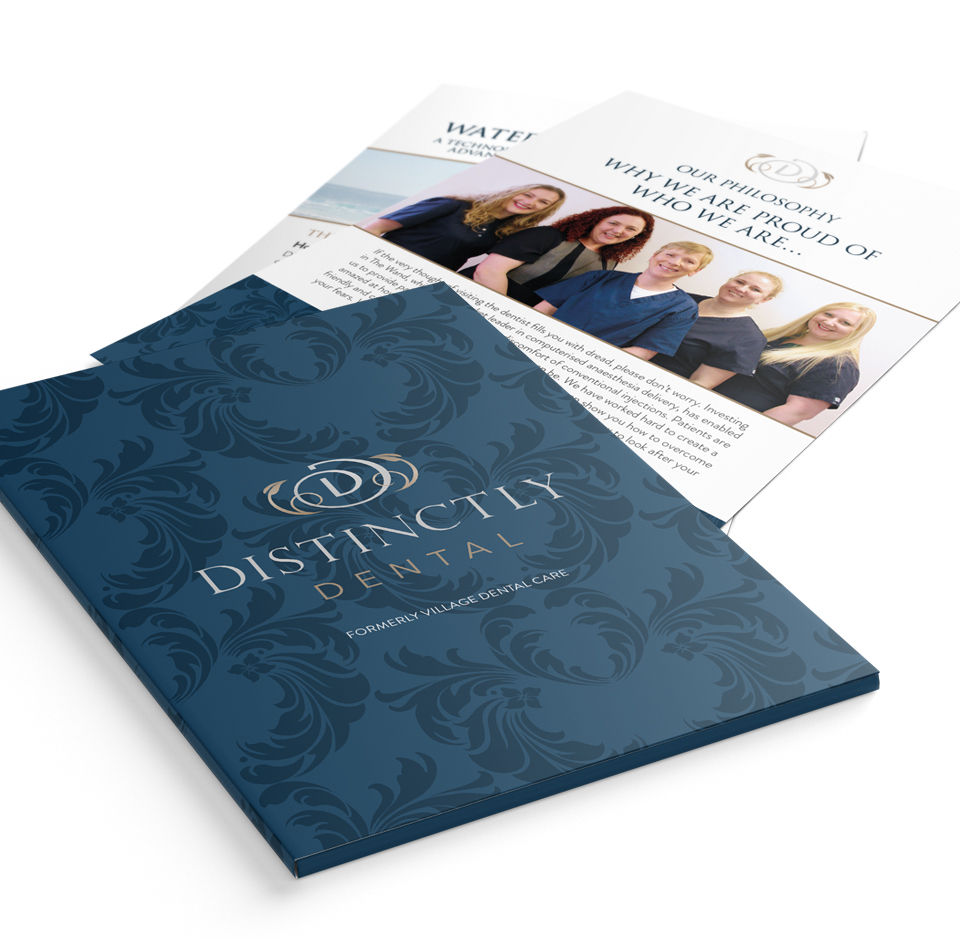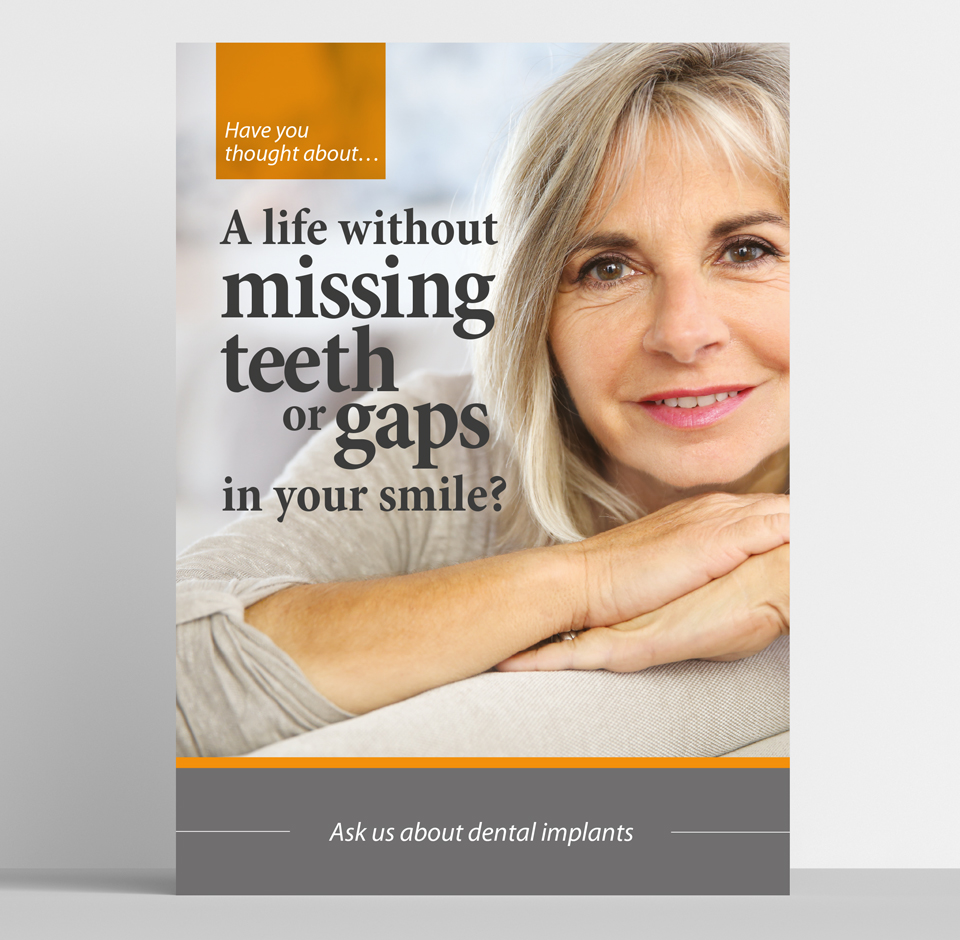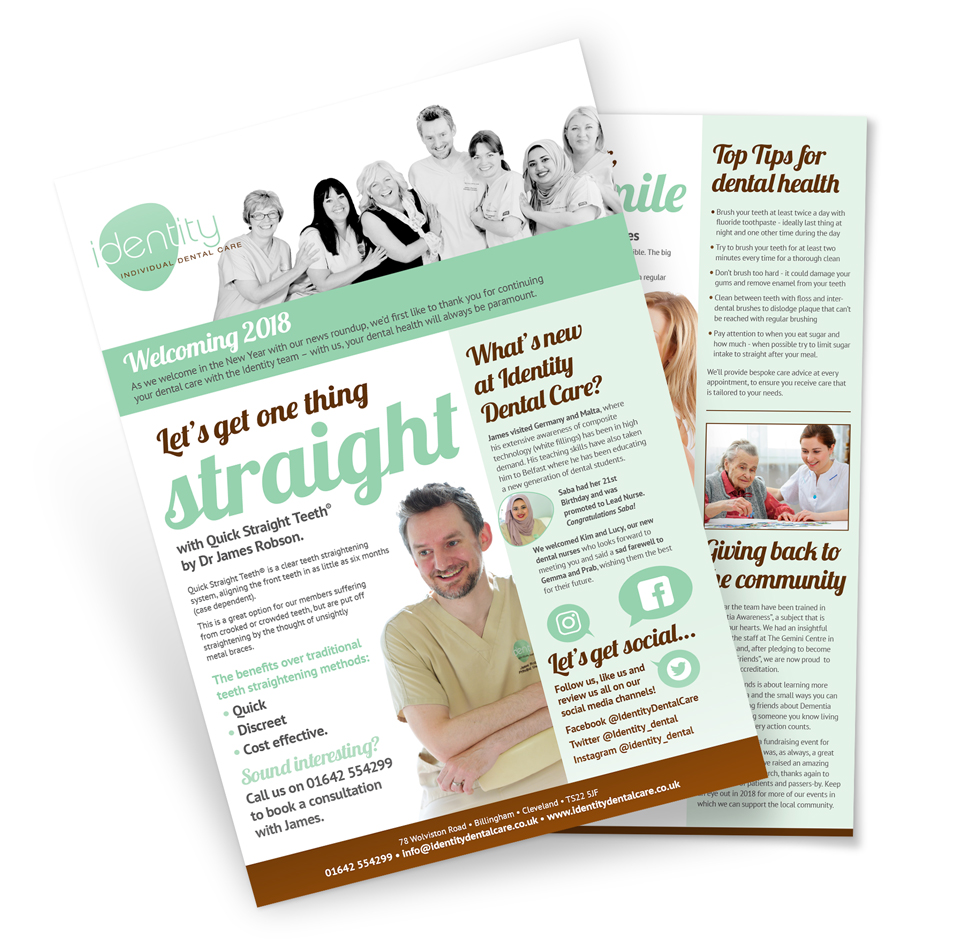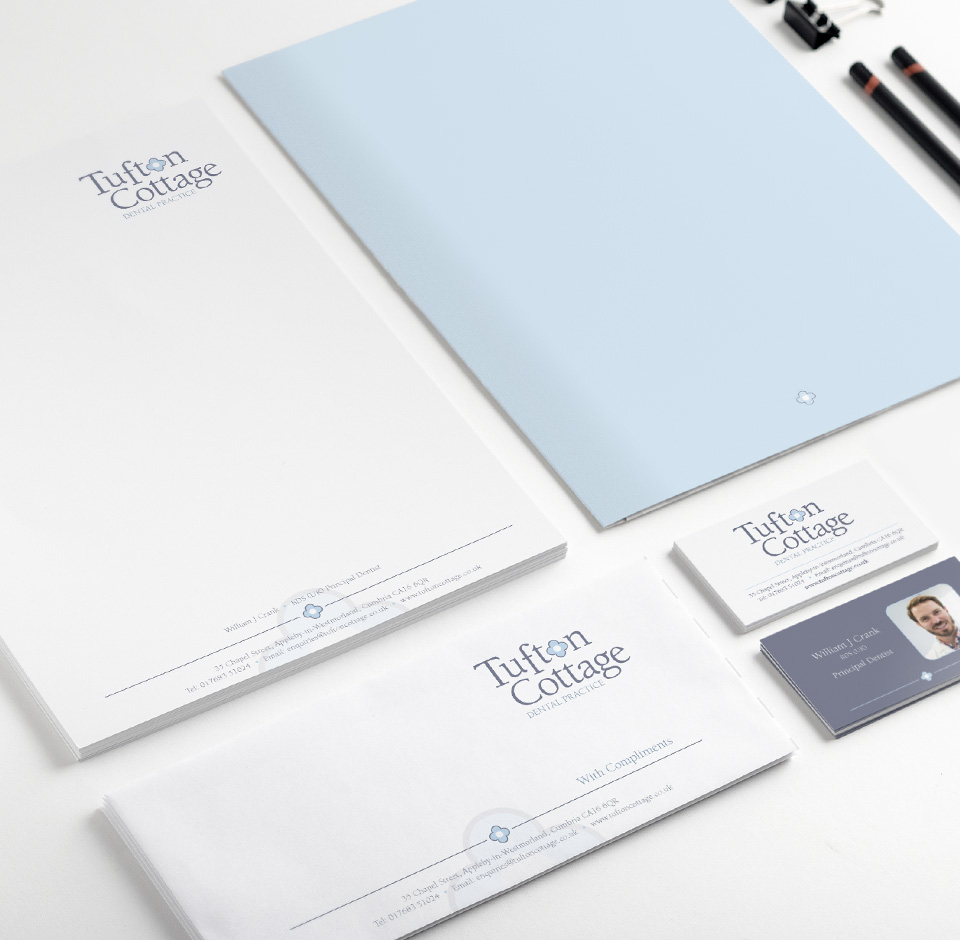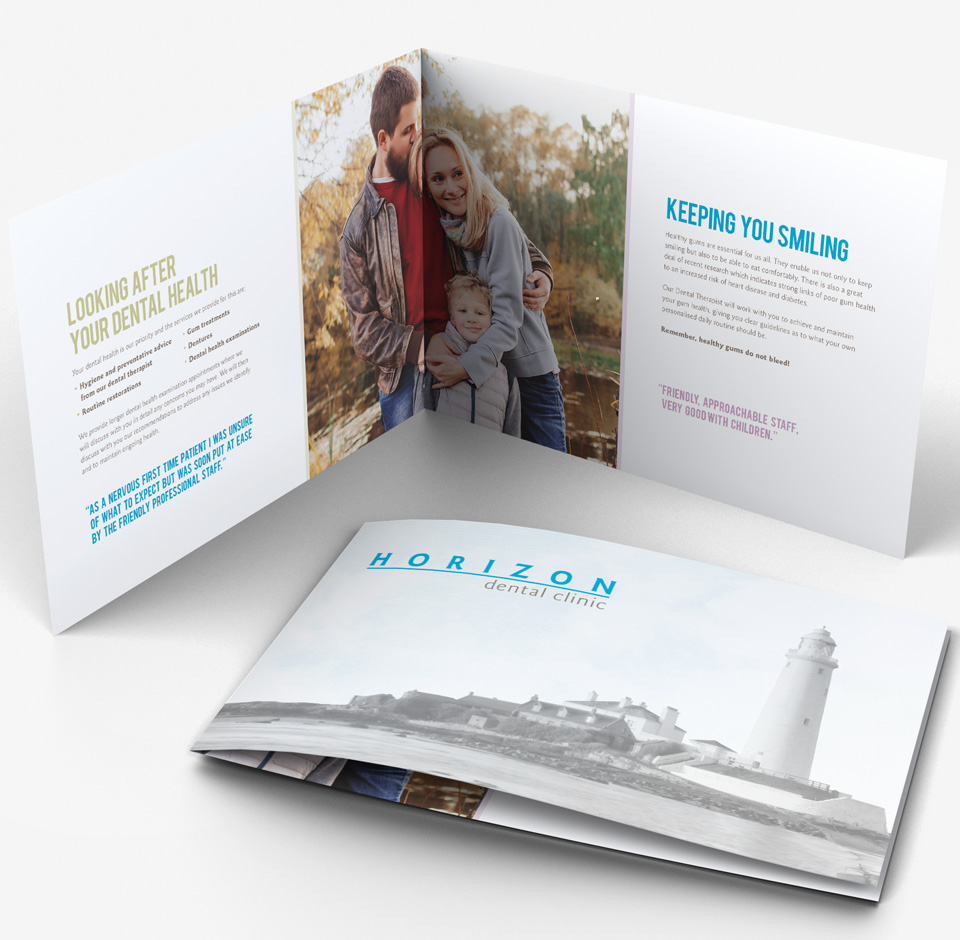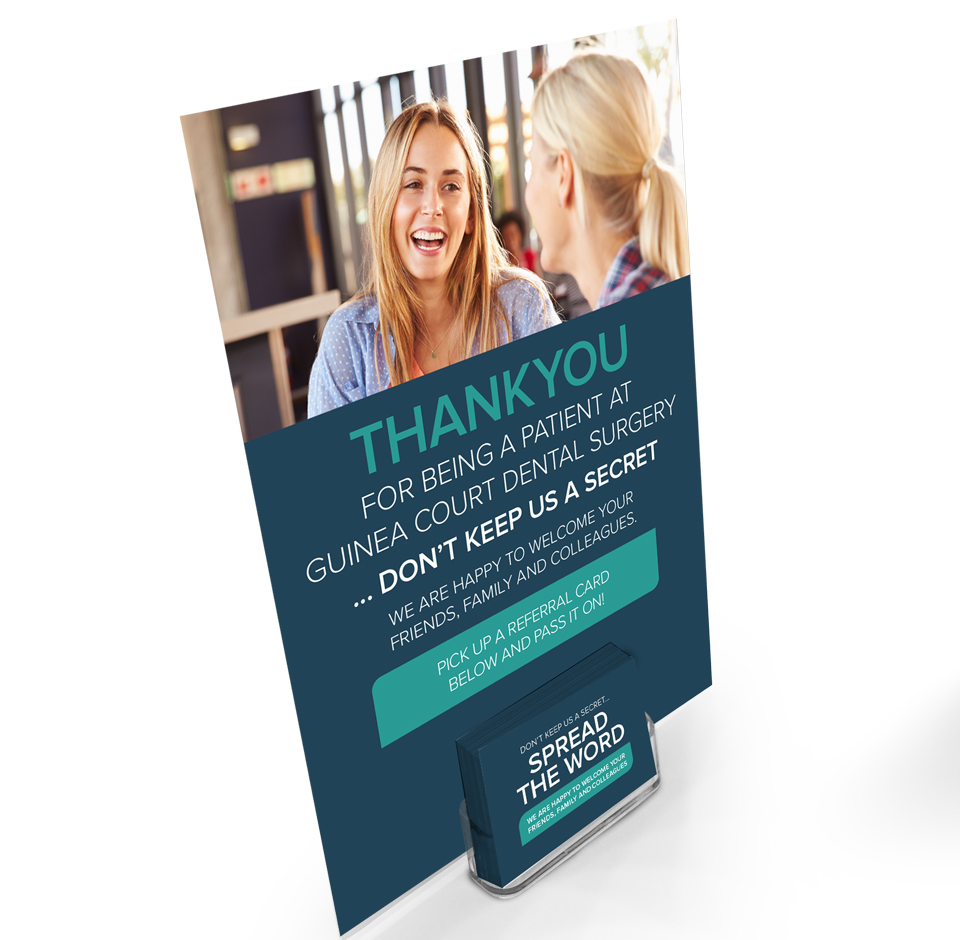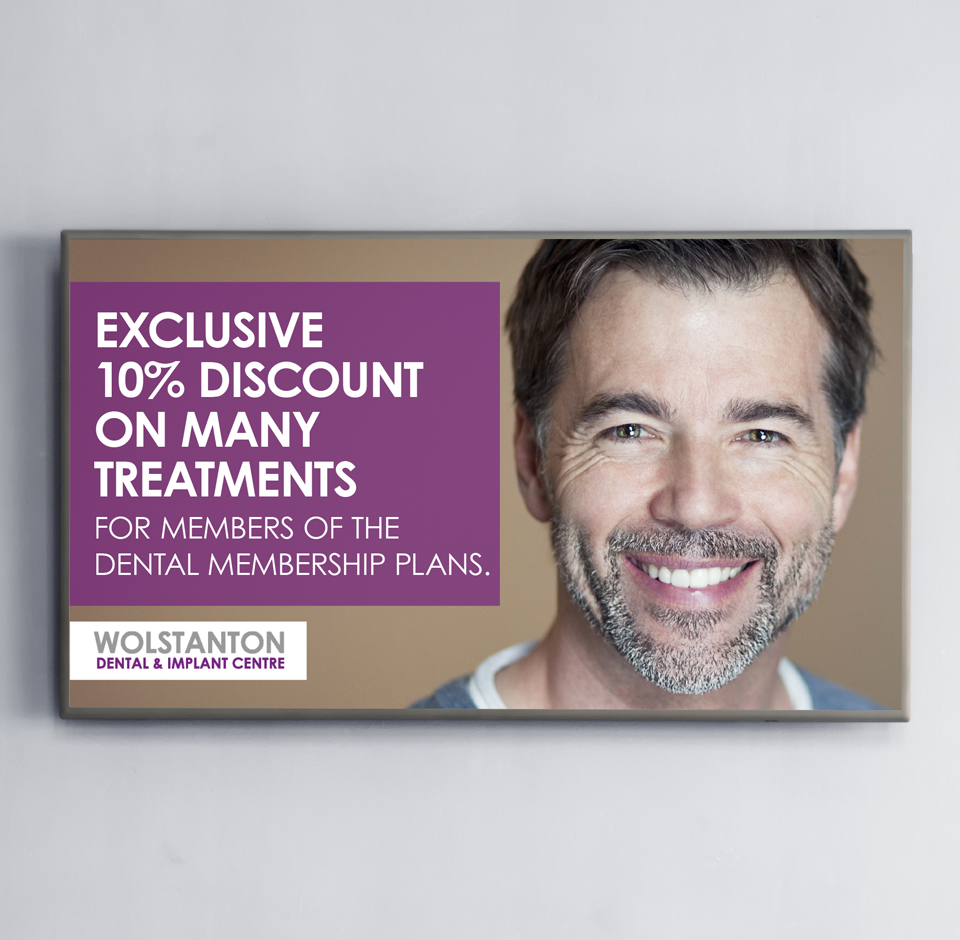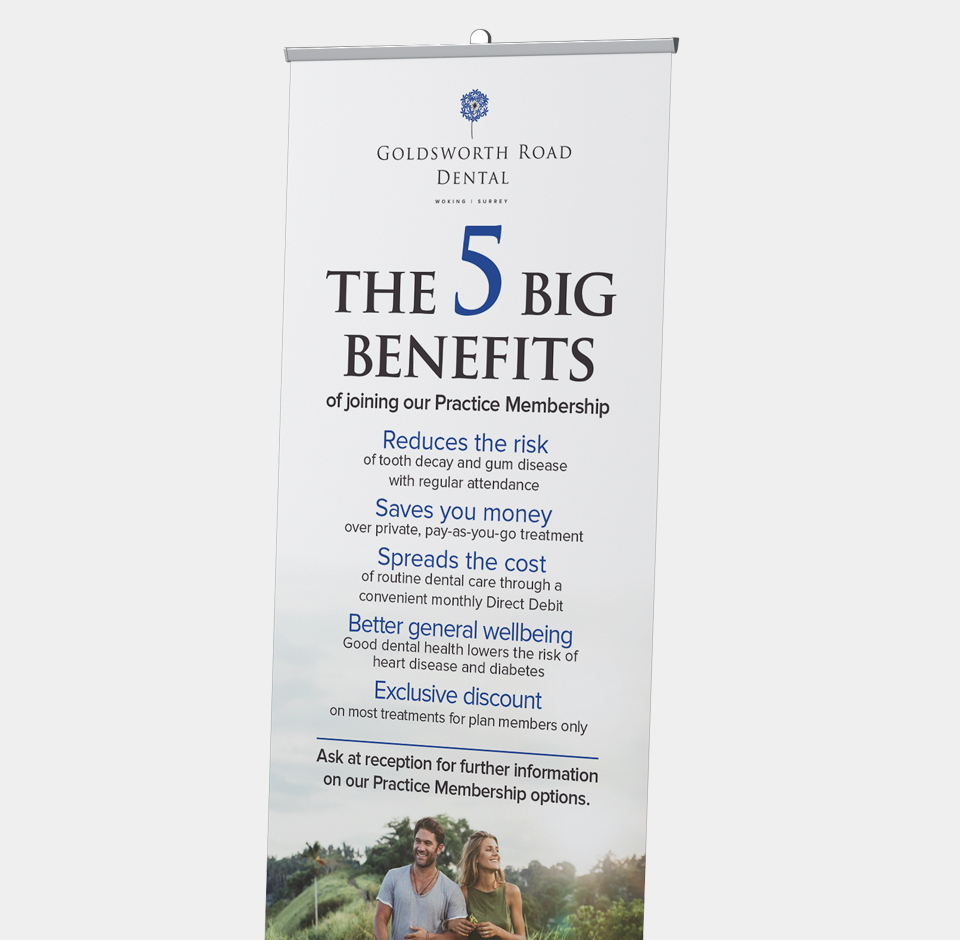 Get to know the team
Between us, we have over 50 years' worth of dental-focussed experience in marketing and design. We work with you to develop your marketing literature and are on hand to provide advice and resources to keep your marketing running smoothly.
A bit about Nick
I've been designing since leaving university in 1993, and still have the same passion for finding creative solutions for clients as I did then. I've been with Practice Plan since 2008, and now head a team of talented, experienced designers that know dentistry inside out. I'm a keen sportsman – enjoying football and recently started cycling, and also enjoy the outdoors.
Close Bio
Martin
Senior Graphic Designer
Read Bio
A bit about Martin
28 years and counting as a designer!, a large part of it in Manchester working for a lot of big agencies. I love what I do and I give every project an approach that any outside agency would give. Outside of work you can find me either cooking up some tasty homecooked food, hiking, or down the gym.
Close Bio
Laura M
Senior Practice Marketing Consultant
Read Bio
A bit about Laura
After having completed studies in Business and Marketing, I joined Practice Plan 10 years ago. Working alongside our designers, I help ensure you're well-equipped in being able to sell your plan and promote your practice effectively, using language your patients will want to hear. When not in work, I enjoy spending time with my partner and two little girls.
Close Bio
Laura H
Senior Graphic Designer
Read Bio
A bit about Laura
I graduated from university in 2010 and shortly after joined the team at Practice Plan. Working on practice rebrands are my favourite and most rewarding projects to work on. Being involved in something that will make a big change to a practice is challenging but very fulfilling when it all comes together. Outside of work, I enjoy going on adventures with my little human being.
Close Bio
Laura W
Practice Marketing Consultant
Read Bio
A bit about Laura
I've always had a passion for reading and writing, graduating with a degree in English Lit and Creative Writing. I help dentists 'bridge the gap' between the medical jargon they need to get across to patients in their marketing literature and the language the patients will want to hear. I also form the link between dentists and our design team to help projects run smoothly.
Close Bio
Lisa
Practice Marketing Consultant
Read Bio
A bit about Lisa
I grew up in South Wales and graduated from Cardiff University. After relocating to North Wales I started my career at Practice Plan where I work as part of the Marketing Team supporting practices with their marketing needs. Outside of work I enjoy spending time with family and friends or travelling to new cities.
Close Bio
A bit about Dan
Since graduating with a graphic design degree in 2017, I'm still learning every day. I thrive in the creative environment and see Practice Plan as a fantastic opportunity to further enhance my skills as a designer and gain vital experience in the Industry. I enjoy playing football for a local team every Saturday and also have a keen interest in skiing.
Close Bio
A bit about Claire
An image speaks a 1000 words' – that logic applies to me.
I am much more comfortable working with images than writing words (especially when they need to be about me). So instead of writing a terribly worded bio, here's a few words instead…
Ben, Isla, Happy, Yellow, Steve my Cat, White Beard, Bonbons, Family, NYC, Sunshine, Beaches, Elf, Cooking, Friends, Handbags, Toast, Yellow, Skiathos, F1, Bake off, Interior Design, Grey, Star Wars, Mum, Tea, Fairy Lights, Yellow, Red Wine, V'dubs, Guernsey, Period Houses, Purple Hearts, Fig Rolls, Indie, Eating Out, Ray Ban, Laughing, Shrewsbury, Christmas… oh and did I mention Yellow?
I think that just about sums me up.
Close Bio
Already a member of Practice Plan?
We can send you our digital brochure and pricelist – you just need to fill in the form below!
Otherwise, call us directly on 01691 684151 and a member of the team will be happy to help.