It's been a hugely challenging time for all of us, but with the future landscape of the NHS looking changeable yet again, are you looking to take your practice in a different direction and convert to private practice?
After more than a year of working under extremely challenging conditions, higher PPE requirements, fast-changing guidelines, fallow time and a backlog of patients…it's no surprise that this is a question many dentists are thinking about. Whether you answer yes, no or not sure to that question, we have the expertise and experience to help. We know that you need to make the right move for you, your practice and your patients. And you need to do it at the right time to make sure it will be successful. Right now there are huge opportunities to be had in private dentistry with many practices reporting an increase in new patient enquiries from those unable to access NHS services and unwilling to wait any longer for treatment.
Still, if it turns out it's not right for you, we won't force the issue. Instead, if it's still something you're keen to pursue, we'll guide you in how to prepare your practice so that you can move away from the NHS in the future. If it is the right move for you, then we'll support you 100%. From the very first step of leaving the NHS to making the move to private and implementing a membership plan, all the way up to retirement.
A proven approach that works
Figuring out if your practice is in a solid position to successfully leave the NHS is the first part of our tried and tested five-stage process: examining key viability factors, identifying profitable income levels and hourly rates, communicating with patients, support and training for the whole team, and managing the move and progress monitoring.
We take time to understand more about you, your practice, your patients, your team and your goals for the future.. If, once we've understood your goals and viability, everything stacks up, our Regional Support Managers (RSMs), many of whom have been with us for decades and have years of experience working in practices, will guide you through the process.
Worried about missing out on your NHS pension?
We know that not wanting to lose out on any NHS pension benefits is a big reason that many stay in the service for longer than they might actually want to. Because we're part of the wider Wesleyan group, we have in-house specialist dental financial consultants who are experts in the NHS pension and can talk you through all the options and advise on how to make the most of all the benefits available and how to replace those benefits if you increase your private work.
Support for the whole team
Once all that has been done, you and we, will be confident that this is the right step forward for your business. And we'll help to spread that confidence throughout your team.
We know that successfully running a practice is a group effort, which is why we have a training program that includes every role in the team and covers everything from marketing the plan to creating a clear and coherent patient journey. That way, everyone understands why the practice is moving in this direction and what is expected of them, and they'll have the skills and confidence to talk to your patients about it. Kate Cummings, Practice Manager at Hanford Dental and Implant Centre, told us how she felt about this support from Practice Plan,
The team training around how to talk with patients and explain why we were going private was brilliant. It filled us with such confidence, and it really worked because most patients didn't bat an eyelid.
Support beyond setting up a plan
Our support system doesn't stop the moment you move to private care and launch your plan. The final two stages of the process are all about being there for you in the long-term.
Managing the move away from the NHS includes regular time for you and your team to spend with your dedicated RSM. This includes reviews to monitor the plan performance, catch-ups and refresher training and, of course, they're always available any time you have a question or need some advice. There's also wider support from our head office dentistry business support team and a range of online services that allow you to track your progress in real-time. Kate added,
Overall, it just feels like we get the full package with Practice Plan. We have all the support from our RSM, and on top of that the staff are always on hand to answer and deal with queries, and it feels like everyone wants to play a part in making our practice a success.
"If you're thinking about making the move from NHS dentistry, then my first piece of advice would be to go for it. And my second piece of advice would be to call Practice Plan. The team and your local RSM can give you all the information you need to decide whether now is the right time for you."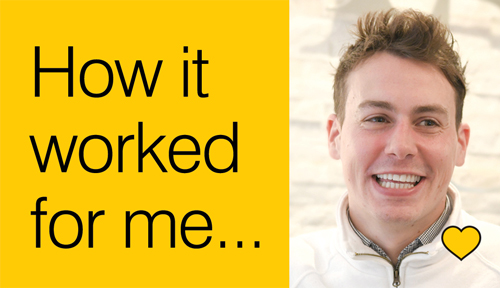 Craig Walsh is one dentist who decided to leave the NHS during lockdown and move from a mixed to fully private practice.
He said, "With the cost of running the surgeries and the materials, and the time I needed to do the job properly – I just couldn't make it work. "Now, I have the time to go on more advanced clinical courses than ever before and the practice is turning over multiples of what it used to pre-COVID. As a practice we're very happy with where we are, we have good momentum and a good team behind us.
"If you're thinking about moving away from the NHS, look at the different providers out there, do your research…and then forget about them and call Practice Plan. Have a chat about your reservations and you'll soon find out that it's not as daunting as you think and as soon as you can quantify it in terms of numbers and make them work, everything else will fall into place."
Hear more about Craig's decision here.
Are you ready?
Leaving the NHS is a big decision – maybe the biggest one you'll make in your career. It can change not just the way you work but also the way you live. If you've fallen out of love with dentistry, it might just help to rekindle the flame. Or maybe you want more control over your future. Or simply a better work/life balance.
We're ready when you are…
You can learn more about how we can support you here, or simply give us a call on 01691 684165 or email us on info@practiceplan.co.uk
We also have no-obligation One-to-One virtual appointments available – find out more and book a slot here.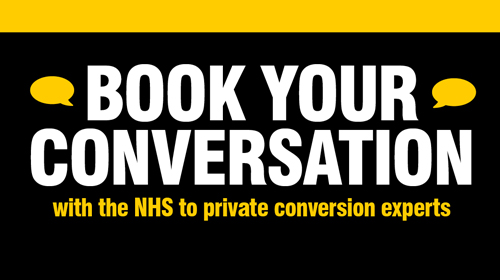 Get all blogs delivered to your inbox
By subscribing to our blog, you agree to receiving our monthly blog update and newsletter. You can unsubscribe at any time. The security of your personal data is very important to us and we will never sell your data to other companies. You can read more about how we protect your information and your rights by reading our privacy notice.