David Houston and Tony Kilcoyne explore what the future holds when it comes to owning a dental practice…
While there may be no formal career pathway for dentists entering the profession, traditionally the route went from graduate to associate to practice owner. However, as the costs of owning a practice increase, along with the legislation that owners have to contend with and the number of corporates in the market, ownership may no longer be the desired end goal it once was.
Here, David Houston, joint practice principal of the Houston Group of dental practices, and Tony Kilcoyne, a private dentist and member of the BDA's Principal Executive Committee, share their views on the future of practice ownership.
David:
"I admit that I may be rather biased given my business model, but I see the future of practice ownership as fewer principals and larger practices. I think that the courage needed to buy and run practices and the skillset required to cope with compliance and legislation will make the prospect of being a principal slightly less attractive to more people and more attractive to less people.
That may mean that the entrepreneur will come to the fore and some people may view that as a bad thing, others may view it as a good thing. I believe that it will force the profession to become more adept in business management as survival will depend upon business acumen, good management and sound administration.
I think it will also mean that the clear pathway for younger practitioners is to stay within a practice or group, and give them a proper pathway into specialisation or tier-two type practising. That way, they don't want to leave and they're encouraged to be an integral, valuable part of that business and then they flourish without the pressure of compliance.
Also, perhaps in future, the management may not be clinical. They may be former clinicians who appreciate the dentists' problems and are sensitive to the working day pressures, but have a completely different job themselves, such as negotiating with government for contracts, and/or making a private future for themselves."
Tony:
"The cost of buying practices, as well as the overheads and the running costs, are going sky high. More of our new graduates have got higher and higher debt, and are relatively more inexperienced when they come out of dental school, compared to my generation for example. This means it's going to take them longer to get over the clinical competencies and become confident enough to even start thinking about taking on a big business.
I think a future possible model will be dentists buying in as junior partners, senior partners, and so on – similar to the way law firms operate, some of which are worth, four, five or six million pounds. No individual is going to come and buy those. But if a younger dentist proves themself by staying in that practice and adding value, they will be rewarded in gradual steps, so it's almost like more of a share ownership. They will be able to build equity in that practice from junior to senior partners and so on.
This allows a progression over time and has a value that may be banked and other people would lend against. It also supports that consistency and continuity that patients want, because they want to see the same people, because dentistry is a direct care business. Everyone wants to see the same dentist again and again, and develop that relationship over time. That is what makes dentistry different to carpentry, for example, and a future model still needs to support that approach."
Tony and David were speaking as part of a wider debate hosted by Practice Plan. To hear the debate, visit: http://bit.ly/2kr8CzW
---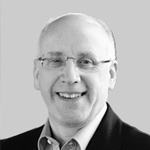 About David Houston
David is the joint practice principal of the Houston Group of dental practices which includes the UK's largest single-site practice. He has authored over 50 articles for the dental press, spoken at BACD Annual Scientific meeting and World Aesthetic Congress, and is a former clinical governance lead for North Somerset Primary Care Trust.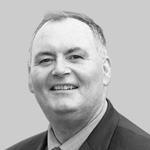 About Tony Kilcoyne
Dr Tony Kilcoyne works mainly in his own specialist referral practice and teaching centre. His vast knowledge and experiences are now utilised by mainstream media with programmes for ITV, C4 and the BBC and he is currently best known as the 'resident dentist' for the popular BBC Radio 2 Jeremy Vine show. He is also a member of the British Dental Association Principal Executive Committee. Any opinions expressed are independent of Tony's other roles, including being a member of the British Dental Association Principal Executive Committee.
About Practice Plan
Practice Plan is the leading provider of practice-branded patient membership plans and partners with over 1,500 dental practices, offering a wide range of business support services. If you would like to find out more about how they can support you to grow a profitable and sustainable practice, call 01691 684165 or visit building.practiceplan.co.uk
Get all blogs delivered to your inbox
By subscribing to our blog, you agree to receiving our monthly blog update and newsletter. You can unsubscribe at any time. The security of your personal data is very important to us and we will never sell your data to other companies. You can read more about how we protect your information and your rights by reading our privacy notice.