As Regional Support Manager, Josie Hutchings, found out, Practice Plan customer, Polly Bhambra has followed an unusual path to her current status as co-owner of a group of ten dental practices in the Wolverhampton area.
After qualifying as a dental nurse in 1992, Polly worked in a Birmingham practice before moving to the Oral Medicine department at Birmingham Dental Hospital. Having completed all the postgraduate courses available at the time, Polly took the opportunity to train as a Dental Nurse Tutor at Preston College before going on to teach the Dental Nurse Course at Blackpool and Fylde campus in Blackpool, Preston and Southport.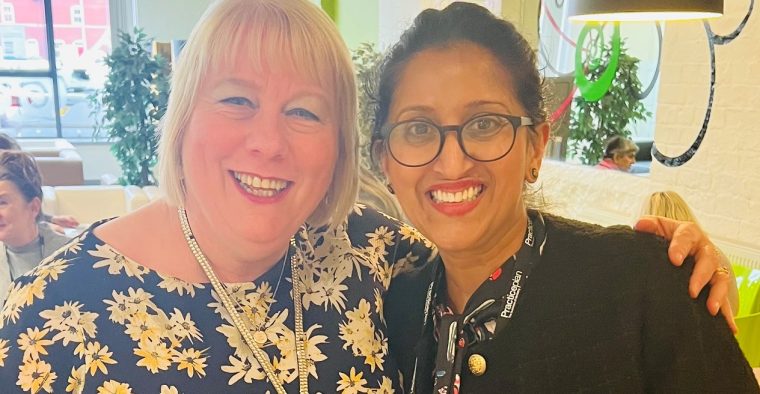 In 1999, Polly's marriage brought her back to the West Midlands where she continued to train dental nurses. In 2001, she stepped away from teaching and took the role of Territory Manager for Oral B. Following Procter and Gamble's record acquisition of Oral B in 2006, Polly continued to grab every opportunity to develop her knowledge and skills. By the time Polly left in 2010, she was responsible for Oral B's oral health division for the whole of Western Europe and had also become a new mother during this time too!
Chance meeting
It was a chance meeting at Birmingham Dentistry Show in March 2010 that opened the door to Polly's new career as a practice owner. She had already bought a squat practice in 2006 but simply leased it to a dentist. She was still working for Oral B when she bumped into a customer at the Dentistry Show. They knew she was already a practice owner, albeit at arm's length, and offered her the opportunity to buy a five-surgery practice in Wolverhampton. By 1 July 2010, the sale was complete, and she took the decision to leave Oral B to dedicate herself to the practice full-time. This was all whilst balancing being pregnant again! In summary, Polly highlights her major milestones: "In 2010 I moved house, had a baby, and bought a practice. So, three of the most stressful things that you could possibly do all at once. It was absolute madness!"
The initial stages of ownership proved to be a baptism of fire for Polly! As expected, it took time for Polly to bring the existing team on board and to buy into her vision. She also came across opposition from people in the profession who objected to a female non-dentist of ethnic heritage buying a practice! However, by staying true to her values, she managed to engage her team. Polly explains "I had to be resilient by having the mindset that I bought into this. I can't throw in the towel. I'm responsible for these people, for their mental well-being, their health and safety, and their financial well-being. I've got to bring them on board. I've got to get them engaged. I've got to get them to share my vision.'" And that's exactly what she did!
Culture is key
Polly places great emphasis on developing the right culture within the practice. Polly highlights "We are here for a reason, and we are all in it together. We are a team and thus, we are cohesive. If it doesn't work for you, then this is not the practice for you." Alongside this, Polly has strong core values. Her "top core value is 'bitching, is bullying'. To prevent this, Polly has instilled that when new Treetops employees have their induction, new starters are given a signed copy of the values Treetops instils. They must sign it themselves to say they agree with these core values and will put them into practice when working at Treetops.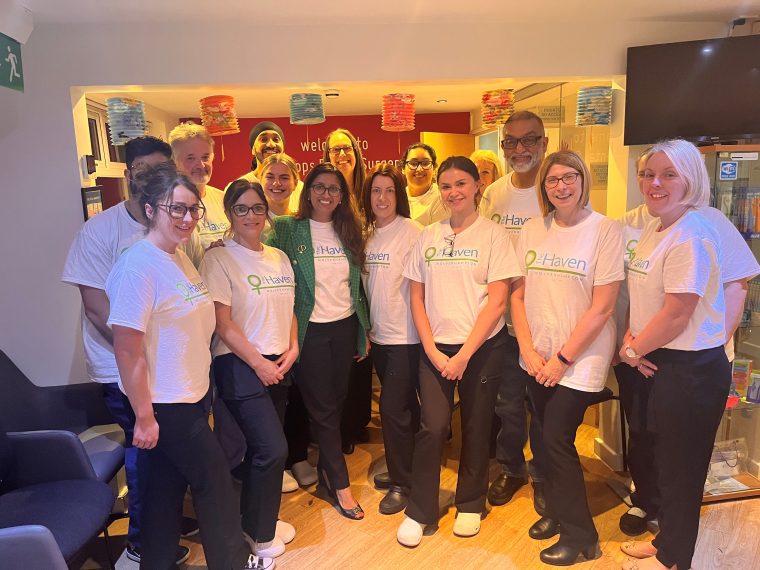 Polly highlights that "You have to create an environment that's healthy. Not just physically, mentally too. There should be no toxic energy. You have core values which you must stick to and that will help create a positive culture within the workforce. If you see something which doesn't sit right with you, address it, do not let it brew. Our patient ethos is 'patient first'. Everything else will come. Money is a by-product of the work we do."
As of today, many of the team who worked for Treetops when Polly bought the practice have remained with her. She credits this partly with what she calls her 'revolving door' policy with her staff; "I call it the revolving door because you have to allow some people to go check out that the grass is not always greener." Polly suggests that "You have to allow them to go because they get to a point where they think they've outgrown you and you think, okay, that's fine. And if it's not for you, it's a revolving door so come back."
Expansion
Polly is now a Director of Tri-Dental Group Ltd.  Polly recounts, the approach of the dentist was 'We've heard about you. You're not a dentist, you run the business, and you make it fully compliant. We're looking for a partner like that. We don't want another dentist partner, we just want a business partner, but we want to sell our practice to them.' So, we started chatting about that practice and then another came available, and I thought, 'I can't do this on my own'. So, I asked my partners Guloo and Jazz if they would you like to come on board with me. And then from there we've grown to a group of 10."
Membership plans play an important part in the group's business model. And Polly is full of praise for the support she gets from the Practice Plan team.  "Your head office is brilliant", she enthuses. "The support is great. Also, I love the practice managers' WhatsApp chat. That definitely deserves some credit. It is a fantastic platform to have with other PMs who may be going through the same situation as you. You can run things by them. And you [Josie] have a plethora of experienced practice managers on that chat, which is a brilliant support network. I think it's great that Practice Plan do that. I don't see any other plan provider doing it."
"Also, the Practice Plan blogs and the videos that get emailed to us are brilliant. And they cover everything from mental health to the state of the NHS, which is fantastic. Gives you a diverse sort of conversation about what is really going on out there in the world. They are brilliant.
"Somebody asked me the other day, if you were starting again with a plan provider, who would it be and why? And I said, 'Practice Plan'. "The support that you get with Practice Plan is brilliant, its personalised to your practice. The system is user friendly and it's easy to get to speak to someone. It's just great."
We're glad she thinks that way!
Get all blogs delivered to your inbox
By subscribing to our blog, you agree to receiving our monthly blog update and newsletter. You can unsubscribe at any time. The security of your personal data is very important to us and we will never sell your data to other companies. You can read more about how we protect your information and your rights by reading our privacy notice.