Practice Plan's Videographer Fern Lloyd explains how you can get engaging video content for use on your website and social media channels, using just your smartphone. She covers the different types of videos you can consider and why this media is so important.
What you'll hear:
Why practices should be using video
What makes a good video
Practical tips on preparing, choosing a location and editing tools.
Who should listen:
Anyone responsible for the practice website or social media
Practice managers wanting to engage more patients online
About Fern: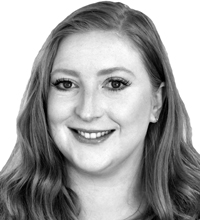 Fern Lloyd is a videographer at Practice Plan. She graduated with a first class honours degree in Film and Media from Manchester Metropolitan University in 2016.
Fern has experience as a co-director, runner and film tutor and since 2018 she has worked at Practice Plan where she creates and edits a range of films including events, client testimonials, promotional videos, e-learning modules and animations.
Find out more about Bodcast here!
Get all podcasts delivered to your inbox
By subscribing to our blog, you agree to receiving our monthly blog update and newsletter. You can unsubscribe at any time. The security of your personal data is very important to us and we will never sell your data to other companies. You can read more about how we protect your information and your rights by reading our privacy notice.