Paul Graham, head of Dental at Christie & Co shares details of their latest report with Nigel Jones. They discuss market composition, the UK dental workforce and operational benchmarking of practice costs. Paul also gives a clear understanding of the process and steps required to value a practice and the factors impacting goodwill values currently.
What you'll hear:
Christie & Co's approach from beginning to end
Overview of market activity/demand and the evolving landscape of practice ownership
Planning for sale and the likely buyer profile (whole of market or a restricted approach)
Challenges within the sector including Brexit and the UK dental workforce.
Who should listen:
Sellers looking to retire, particularly those who own specialist private/referral practices
First time buyers, experienced operators, corporates and investors in the dental market
Industry intermediaries, accountants, solicitors and bankers connected to the industry.
About Paul: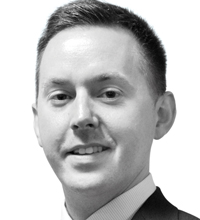 Paul Graham joined Christie & Co's Corporate Medical team in 2014, was appointed Director in 2017 and recently appointed as Head of Dental, UK. He has spearheaded the brokerage side of the business, driving several significant high-profile transactions across the UK. Notably; the sale of Caledonian Dental Care in Perth – a landmark deal of a 19-surgery dental practice, and the sale of Avsan Holdings, a group of sixteen mixed income practices located across England & Scotland.
Find out more about Bodcast here!
Get all blogs delivered to your inbox
By subscribing to our blog, you agree to receiving our monthly blog update and newsletter. You can unsubscribe at any time. The security of your personal data is very important to us and we will never sell your data to other companies. You can read more about how we protect your information and your rights by reading our privacy notice.