Marcos White explains how he increased his revenue by over a third by committing to digital intraoral scanning. He also shares the other positive impacts it has had on both his team and patients.
What you'll hear:
How embracing digital dentistry has:
Helped create a better consultation process: patients see their problems on screen
Lead to a greater acceptance of care and more comprehensive treatment plans
Upskilled the team: pre-clinical consultants.
Who should listen:
Practice managers and owners interested in increasing revenue
Dentists with an interest in digital dentistry
Treatment coordinators.
About Marcos: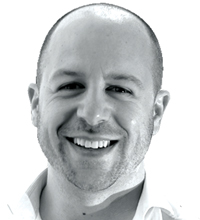 He is an international speaker for Invisalign and Itero and is recognised as one of the UK's most prominent opinion leaders for digital dentistry and intraoral scanning.

Marcos has built his own on-site digital lab that produces every dental and implant restoration needed for his thriving practice and some key national customers. He also holds a course once a month at his practice to demonstrate what is possible with digital across every facet of practice life.
Get all blogs delivered to your inbox
By subscribing to our blog, you agree to receiving our monthly blog update and newsletter. You can unsubscribe at any time. The security of your personal data is very important to us and we will never sell your data to other companies. You can read more about how we protect your information and your rights by reading our privacy notice.