With the possibility that each potential patient is worth up to £3,000, it's vital that your reception team are confident converting enquiries into patients. Ashley shares his top tips to ensure this always happens and to make your reception team really stand out from the crowd.
What you'll hear:
Common mistakes practice reception teams often make
The four-step approach to being world class on the phone
The three questions that team members handling enquiries should ask.
Who should listen:
Business owners, dentists and practice managers who want to convert more enquiries into patients
Team members who work on reception
Everyone who answers the phone in practice.
About Ashley Latter: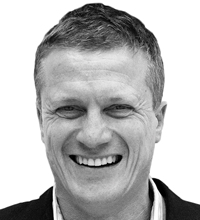 Ashley is one of the dental industry's leading trainers and consultants. In the last 23 years over 15,500 delegates have taken Ashley's Two Day Ethical Sales & Communication course in over 13 countries worldwide. This programme is legendary in the U.K. and Irish dental world and is probably the most sought-after programme in Dentistry today.
Ashley is the author of 'Don't Wait for the Tooth Fairy – How to Communicate effectively & create the Perfect Patient Journey' and 'You are Worth it – Talk Money with Confidence & Achieve the Income Your Services Deserve.' In short, he is excellent at helping dentists and their teams connect better with their patients, so that they can finally deliver the dentistry that they love to do and most importantly their patients want.
Find out more about Bodcast here!
Get all podcasts delivered to your inbox
By subscribing to our blog, you agree to receiving our monthly blog update and newsletter. You can unsubscribe at any time. The security of your personal data is very important to us and we will never sell your data to other companies. You can read more about how we protect your information and your rights by reading our privacy notice.