Award winning Practice Director, Lesley Morgan-Barlow talks to Zoe Close about team motivation. Drawing on more than 7 years experience of running a dental practice, she looks at the importance of strong leadership and the benefits of outlining clear business goals to all the team. She offers easy to implement advice on encouraging team members and illustrates things many practice managers do which actually have a demotivating effect.
What you'll hear today:
Factors to consider when trying to encourage your team to work together
The different ways success can be rewarded
Tips for motivating and encouraging less enthusiastic team members
Key factors that can actually demotivate teams and how to avoid them.
About Lesley Morgan-Barlow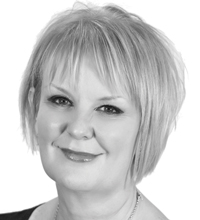 Lesley has been Practice Director at Synergy Dental Care, an award winning dental practice in Staffordshire, for over 7 years. Before that she worked in HR for both the NHS and the legal sector. She has a wealth of business knowledge and has had much success in applying it to dentistry.
Find out more about Bodcast!
[mc4wp_form]
Get all podcasts delivered to your inbox
By subscribing to our blog, you agree to receiving our monthly blog update and newsletter. You can unsubscribe at any time. The security of your personal data is very important to us and we will never sell your data to other companies. You can read more about how we protect your information and your rights by reading our privacy notice.