Les Jones discusses the possibility that your patients see things differently to you when it comes to the 'little things' you've learned to live with in practice. He talks about the potential damage this could be doing to your business and how to address it.
What you'll hear:
Examples of things you might be overlooking
The impact an unresolved issue can have on a patient
Advice on how to look at your practice as a patient would
The importance of involving the full team in taking responsibility for resolving issues.
Who should listen:
Practice managers and team leaders
The full practice team.
About Les Jones: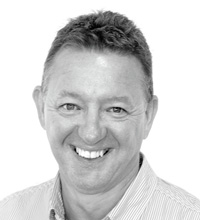 Not only is Les Creative Director at Practice Plan but he is also a professional designer, photographer and business speaker with over 30 years' experience in branding and marketing. He has been working specifically within the dental industry since 2010, helping dentists increase their profits and sales through the development of powerful collateral and the implementation of simple and effective marketing techniques.
Find out more about Bodcast here!
Get all podcasts delivered to your inbox
By subscribing to our blog, you agree to receiving our monthly blog update and newsletter. You can unsubscribe at any time. The security of your personal data is very important to us and we will never sell your data to other companies. You can read more about how we protect your information and your rights by reading our privacy notice.