Dental foundation trainee, Jasmine Lobo shares her thoughts on how the reality of working in dentistry compares to her expectations before graduation. She talks about the choices faced by young dentists when it comes to planning for the future and touches on the way her peer group feel about working within the NHS.
What you will hear today:
The main challenges faced by a new graduate when entering general practice
Jasmine's thoughts on younger dentists taking a specialist or secondary care route
The importance young dentists place on work life balance
The factors effecting young dentists career paths to practice ownership.
About Jasmine Lobo: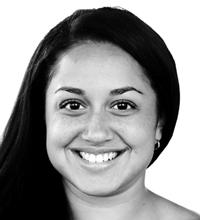 Jasmine qualified in June 2017 from the University of Leeds. She is currently working as a dental foundation trainee in Swansea in a mixed NHS-private practice. At university she was the co-founder and chairwoman of Open Wide, a widening participation organisation for those from underprivileged backgrounds wanting to pursue dentistry. She was the first dental student at Leeds University to intercalate in microbiology and currently sits on the Junior Advisory Board for Wesleyan financial services.
Find out more about Bodcast here!
Get all podcasts delivered to your inbox
By subscribing to our blog, you agree to receiving our monthly blog update and newsletter. You can unsubscribe at any time. The security of your personal data is very important to us and we will never sell your data to other companies. You can read more about how we protect your information and your rights by reading our privacy notice.