Mark talks to Nigel Jones about why CSR should be a fundamental part of every business and dispels the myth that it is only relevant to big corporations. He explains how focusing on CSR within your practice can increase both patient and team engagement, the positive impact it can have on your business as a whole and how to begin forming a CSR policy.
What you'll hear today:
How CSR can be applied in a dental practice
Where to begin when considering CSR
The numerous benefits to your practice
The positive effect CSR can have on your team
About Mark Topley: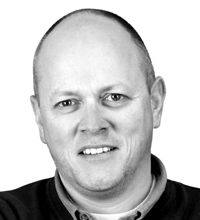 Mark Topley has wide experience designing, implementing and developing CSR programmes and partnering with companies from single handed dental practices to global corporates and everything in between. Over the past 23 years, he has worked with charities and businesses on four continents.
Mark was the CEO of Bridge2Aid and was part of the founding team that grew it to become the UK's foremost dental charity. In 2017 Mark made the decision to take his experience and passion into a new role, inspiring businesses to maximise the benefits to be gained from CSR, and work productively and meaningfully with charities.
Find out more about Bodcast here!
Get all podcasts delivered to your inbox
By subscribing to our blog, you agree to receiving our monthly blog update and newsletter. You can unsubscribe at any time. The security of your personal data is very important to us and we will never sell your data to other companies. You can read more about how we protect your information and your rights by reading our privacy notice.