Simon chats to Nigel Jones about how the fear of litigation is on the increase within the dental profession for both private and NHS dentists. He talks about why he believes these fears are justified, how flaws in the current system play a huge role in cases being brought and steps you can take to protect yourself.
What you'll hear today:
Which aspects of appointments leave dentists particularly vulnerable to complaints
The benefits of keeping accurate clinical notes and documentation
Simon's thoughts on the GDC and the progress that is being made with regards to regulation
Why building rapport with patients shouldn't be underestimated.
About Simon Thackeray: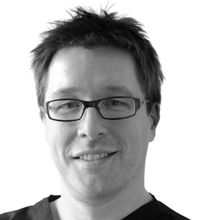 Simon has been a GDP since qualifying in 1991, initially in the NHS, and since 2005 in private practice in Nottinghamshire. Simon sits on the GDPC committee of the BDA and is also a past BDA Branch President for South Yorkshire. He also recently gained his Master of Laws.
Find out more about Bodcast here!
Get all podcasts delivered to your inbox
By subscribing to our blog, you agree to receiving our monthly blog update and newsletter. You can unsubscribe at any time. The security of your personal data is very important to us and we will never sell your data to other companies. You can read more about how we protect your information and your rights by reading our privacy notice.