Ashley Latter and Chris Barrow 'step into' the patient journey and focus on six instances which are vital to either attracting a new patient, or keeping the ones you have. Referring to these instances as 'the moments of truth', they offer a range of ways to help you improve these areas within your patient journey.
What you'll hear today:
36 practical, easy to implement ideas for improving the patient experience
Common mistakes that practices make during the patient journey
Advice for steps that can be taken immediately to make improvements.
About Chris Barrow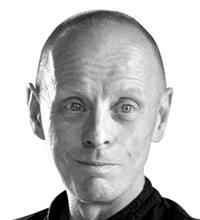 Chris has been a trainer, consultant, coach and mentor to the UK dental profession for 23 years. He combines a wealth of knowledge with the originality and independence needed to resolve the thorniest of problems. Straight talking and determined, he can reach conclusions quickly, and has the reflexes and lightness of touch to innovate, change tack and push boundaries.
A leading authority on the business of dentistry, Chris regularly contributes to the dental press, social media and online and has co-authored books and published a series of e-books on the business of dentistry. Chris spends most of his professional time mentoring independent dental entrepreneurs under the "Coach Barrow" brand.
About Ashley Latter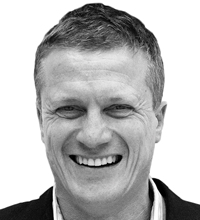 Ashley is one of the Dental Industry's leading trainers and consultants, in the last 23 years over 15,500 delegates have taken Ashley's Two Day Ethical Sales & Communication course in over 13 countries world-wide. This programme is legendary in the U.K. & Irish Dental World and is probably the most sought after programme in Dentistry today.
Ashley is the author of 'Don't Wait for the Tooth Fairy – How to Communicate effectively & create the Perfect Patient Journey' and 'You are Worth it – Talk money with confidence & achieve the income your services deserve.' In short, he is excellent at helping dentists and their teams connect better with their patients, so that they can finally deliver the dentistry that they love to do and most importantly their patients want.
Find out more about Bodcast!
[mc4wp_form]
Get all podcasts delivered to your inbox
By subscribing to our blog, you agree to receiving our monthly blog update and newsletter. You can unsubscribe at any time. The security of your personal data is very important to us and we will never sell your data to other companies. You can read more about how we protect your information and your rights by reading our privacy notice.