Helen Minnery, president of the British Society of Dental Hygiene and Therapy (BSDHT), talks about how the roles of therapists and hygienists have changed over a number of years and what the next stages of change will include. She also discusses how the BSDHT and other professional bodies work together for the benefit of the profession.
What you'll hear:
Historical changes to the roles, including the impact of direct access in 2013
How the BSDHT have been key to these changes
Details of a joint project with the British Association of Dental Therapists for exemptions
Who should listen:
Dental hygienists and therapists
Members of a dental team who want a better understanding of these roles
Dentists considering employing therapists and hygienists
About Helen Minnery: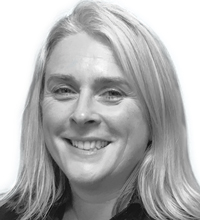 Helen qualified from Liverpool University Dental Hospital in September 1992. For the past 26 years she has worked in Private, NHS mixed practices within the North West. Helen Currently works in South Liverpool four days a week where she has been a member of the team for 23 years.
After 20 years out of education, in January 2012 she embarked on a part-time degree course at the University of Lancashire (U.C.L.A.N). December 2013 saw her graduate with a BSc (Hons) in Dental Studies.
Helen is the current President of the British Society of Dental Hygiene and Therapy. Where her involvement with the society has spanned 15 years. She is passionate about the profession and the role we play in healthcare and feels the need for a more cohesive working environment among all team members and a better understanding of each other's roles.
Find out more about Bodcast here!
Get all podcasts delivered to your inbox
By subscribing to our blog, you agree to receiving our monthly blog update and newsletter. You can unsubscribe at any time. The security of your personal data is very important to us and we will never sell your data to other companies. You can read more about how we protect your information and your rights by reading our privacy notice.