Colin Campbell shares his views on leadership in a dental practice. He explains how leadership through example setting leads to a development of the team who will go above and beyond what is normally expected and in turn respect the leader of the organisation in times of difficulty.
What you'll hear:
The difference between leadership and management
Principles of transformational leadership in a relaxed context
The benefits of this style of leadership for your team
Who should listen:
Anyone responsible for team motivation.
Team leaders looking to improve internal communication
Anyone who aspires to progress in their career towards a role in leadership
About Colin Campbell: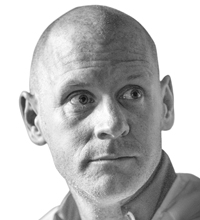 Colin is a specialist in oral surgery and runs The Campbell Clinic – a multidisciplinary specialist clinic in Nottingham with 13 clinicians. In the past Colin has been active politically in dentistry and also an expert witness for both civil, criminal and GDC compliance cases. He is also responsible for developing education for healthcare professionals in implant dentistry and has personally developed many courses in this field.
Find out more about Bodcast here!
Get all podcasts delivered to your inbox
By subscribing to our blog, you agree to receiving our monthly blog update and newsletter. You can unsubscribe at any time. The security of your personal data is very important to us and we will never sell your data to other companies. You can read more about how we protect your information and your rights by reading our privacy notice.