As dental care professionals, making sure our patients' oral health is as good as it can be is of the upmost importance to us. We focus on making sure that our patients have stable mouths that don't deteriorate due to what are essentially completely preventable diseases.
We're keen to ensure that patients are brushing (most commonly with an electric toothbrush) and flossing correctly, and frequently enough in a way that doesn't cause any damage to their oral health. Patients who are re-energised, reinvigorated and motivated to take care of their mouths at home makes the biggest difference between having patients who are stable and healthy versus patients whose oral health is deteriorating.
However, I have to hold my hands up and say that there is one large aspect of the oral health message that we have not been so focused on sharing with our patients, and that's the role that the humble toothbrush bristles play in effectively cleaning teeth. I have spoken to other colleagues and I think this is something that, universally, as a profession we probably don't communicate well enough.
It is important that you are selecting the right toothbrush for you, whether it be a manual or an electric brush, and it is vital that toothbrushes or heads on electric brushes are changed every three months. By doing both these things you're making sure that you're stacking all the factors in our favour, rather than being on the back foot from the very start.
Manual toothbrush selection
Patients will often tell me they 'make sure I give my teeth a good scrub twice a day' and although I love that sentiment I really hate the thought of people scrubbing and wearing away their teeth with a tooth brushing technique that's abrasive and causing damage.
When we brush our teeth, the point is to try and remove the soft white plaque. This is the stuff that collects on your teeth and, if you scrape your teeth with your fingernail in the morning, you can remove very easily.
I cannot emphasise enough how effective brushing is all about being thorough and making sure that the bristles of your toothbrush are contacting every surface of your teeth without applying a large amount of force.
"I cannot emphasise enough how effective brushing is all about being thorough and making sure that the bristles of your toothbrush are contacting every surface of your teeth without applying a large amount of force."
You're simply trying to remove soft stuff from your teeth!
It's for this reason that I always recommend a soft smaller brush. Choosing a smaller brush is important as it will allow you to get into all the 'nooks and crannies' when cleaning.
Electric toothbrushes
Less than half of people with electric brushes replace their brush head every three months. Even more staggering is that one in 10 only replace the brush head once a year.
Given the effectiveness of cleaning reduces dramatically after three months it is clear that there are a large number of people who require some education, and others who just need to pull their finger out and act on what they already know
What's the best electric toothbrush?
I believe Sonicare toothbrushes are the best. These use ultrasonic technology which is very similar to the scaling that the hygienist carries out for you when you come in every six months. The bristles move tremendously quickly and in three months will have done 11 million brushstrokes. That's why it's not surprising that they wear down and start to lose their effectiveness after this time.
A great tip is to remember to change brush heads with the changing seasons.
There are also different brush heads for different goals. For example some are more focused on being gentle to prevent gum soreness and others have special tips so that they are better at removing stains and can help brighten your teeth.
"A great tip is to remember to change brush heads with the changing seasons."
Dependent on what you really want to achieve it's worth talking to your dentist about what head they recommend so you can get the best out of your cleaning. I would also highly recommend that you only get your replacement brush heads from a reputable source and don't skimp when replacing them. There's been a huge increase in the number of the fake (or tribute) brush heads that you can get for the majority of good toothbrushes. Although it may be tempting, don't do it.
These have usually not passed the stringent quality control and the evidence shows that some of these fake brushes can wear out up to four times faster, or be up to ten times less efficient than genuine heads. They can also damage the brush handle over the long term.
So the take-home message is to buy your heads from a reputable retailer or even direct from your dentist who will ensure that they are stocking genuine heads. Keeping your mouth optimally clean and healthy takes investment of time, money and some commitment. When you consider the long game it's very worthwhile though and can ultimately save you money and pain.
In my opinion, one of the easiest parts is making sure that you are armed with the right tools so that you're able to do the job properly.
Please make sure that you don't fall into the trap of having the wrong tools because it will undermine all the effort that you put in, and could potentially jeopardise the health of your teeth and mouth.
---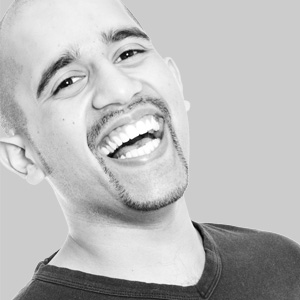 Dr Alif Moosajee is the Principal Dentist at Oakdale Dental, a specialist dental practice in Leicester, and is also the author of the book 'The Smiling Dentist' a jargon-free book for patients about clinical dentistry.
He has a particular interest in dental implants and digital dentistry and a keen interest in education, lecturing on a wide array of topics.
Alif regularly makes appearances on BBC TV and radio and on Channel 5 commenting on topical dental issues. After writing his book, he continues to put pen to paper writing regularly for dental and non-dental magazines.
He won the Best Young Dentist UK award and the Fast Track 4 award in 2016 and has also received awards for his writing.
Away from dentistry he is a devoted father and husband and adores spending time with his wife and daughter.
Get all blogs delivered to your inbox
By subscribing to our blog, you agree to receiving our monthly blog update and newsletter. You can unsubscribe at any time. The security of your personal data is very important to us and we will never sell your data to other companies. You can read more about how we protect your information and your rights by reading our privacy notice.