Fran White is a dental hygienist and therapist at El-Nashar Dental Care. We asked her why it's so important to visit the hygienist…
Some people think of the hygienist as painful and unnecessary and would rather spend those hard earned pennies on a treat like a haircut; they simply don't feel like they need a hygiene visit as they don't want to be told how to brush their teeth.
I'm aware that visiting the hygienist is not a popular pastime; the moans and groans I get when new patients enter my surgery confirm it. However, give me five minutes and I'll explain why I love this job, and why good oral hygiene is an investment in your long-term health with benefits that can last a life time.
So, why visit the hygienist?
Let's start with the obvious. A clean healthy mouth will serve you better than a stained, unhealthy, dirty one. A nice smile is the first thing many people will notice about a person. A dental hygienist will teach you about the best methods to clean and maintain your teeth and gums. A good smile brings with it confidence and helps show the best version of yourself to the world. I help all my patients with a bespoke daily oral hygiene regime and tailor it to each patient's needs. Put simply, if you maintain your teeth and gums they will serve you well for years to come!
A neglected, poorly maintained mouth is likely to cause discomfort, pain and require time and money spent at the dental practice – so your hygienist could save you precious time, money and give you a smile to be proud of. If you're thinking of spending money on a new dental implant or crown, your hygienist has an essential role in helping you maintain it. Think of it like a regular car service or MOT. If you want your new investment to last and work as it should, it's imperative it's maintained.
"Oral health is much more than clean teeth."
Oral health is much more than clean teeth. It's becoming more and more about holistic healthcare. Well-established links have been made between gum disease and heart conditions as well as other diseases and conditions. Prevention and the treatment of gum disease will help reduce risks of unstable heart issues and many diabetics will be well aware of the synergistic relationship between their diabetes and gum disease. A healthy mouth means a healthier you.
In the UK, 46% of oral cancer cases are preventable; hygienists regularly check for oral cancers and can give appropriate prevention advice. We can also give advice on smoking cessation and understand how certain medications may affect your mouth. Top tips for a tooth-friendly diet and reducing the risk of tooth wear are also things you can talk to your hygienist about.
"In the UK, 46% of oral cancer cases are preventable; hygienists regularly check for oral cancers and can give appropriate prevention advice."
I find patients benefit the most from their appointments when they ask questions. Being actively involved in your appointment will ensure you get the most out of it. Be open and say if you're nervous or find something uncomfortable. We can do things to help.
Hygienists train for years gaining knowledge and regularly go on courses to stay up to date. l love to share this knowledge with my patients. I can honestly say no question is a stupid question and I've heard it all. I find people ask me questions they're too shy or embarrassed to ask their dentist.
Regular appointments with the hygienist are an important part of preventive healthcare that's designed to help you smile.
Most patients leave my surgery with more knowledge, motivation and the right skills to care for their teeth and gums, but most importantly they leave with a smile!
---
About Fran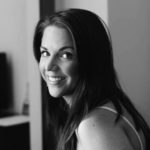 Fran started her career in dentistry qualifying as a dental nurse in 2005 and from this she gained her qualifications in orthodontic nursing and dental radiography.
Aspiring to take a more active role in patient care, Fran undertook a degree in Dental Hygiene and Therapy qualifying with first-class honours in 2015. As a Dental Therapist, her role includes carrying out preventive and restorative treatments for both adults and children.
She's passionate in periodontal care and provides a holistic caring approach to her patients. In 2016 she had a paper published in the British Dental Hygiene Therapy annual journal.
Get all blogs delivered to your inbox
By subscribing to our blog, you agree to receiving our monthly blog update and newsletter. You can unsubscribe at any time. The security of your personal data is very important to us and we will never sell your data to other companies. You can read more about how we protect your information and your rights by reading our privacy notice.