Back in 2020, the team at Plumfield Dental Practice started to talk more seriously about converting from NHS to private dentistry. Previously the topic had been brought up in conversations, but they had never pressed ahead with making the move.
And then, within six months, they were a private practice. They went through everything that a conversion involves in a short space of time, and the end result was a happier team and an ever-increasing number of patients. Here, Harriet discusses Plumfield's journey, their early apprehensions, and why the results show that the move was worth it….
Why we made the move
We were getting to the point where it was becoming clear to us that if we continued with such a large NHS contract it would be increasingly difficult to keep hitting our UDA targets year in and year out. As everyone knows, if you don't hit your targets things can start getting difficult, so that was the first reason we decided it was time to make the move. The second was down to recruitment and the fact that it was becoming harder in our area to recruit new associates, and that was coupled with our existing associates expressing a desire to do a lot less NHS work. They didn't want to continue seeing a high volume of patients, and they felt they were being put under more pressure to hit their targets in shorter appointment times, which in turn meant they were unable to provide the level of care for patients that they really wanted to. So those reasons brought us all to the conclusion that it was the right time to make the move to private.
Getting the practice on board
Once we got the ball rolling, one of the first things that we had to do was discuss the move with the practice staff, and make sure everyone was on board. That was really important to us, because if we didn't have the team by our side then I don't think the move would have worked. We were lucky because they could all see what we were trying to achieve and really understood that, ultimately, the patients and the level of care were the big priorities for us.
Our process
Once we had made the decision to convert, we thought 'right, let's start to crack on with this', and we did; things moved very quickly. Negotiations with the NHS went well and weren't drawn out like we expected, and everything just started to fall into place. In total, from the start to finish, it was about six months, so it was a really swift process.
Apprehensions
We did have some slight concerns going into it, as I'm sure all practices do, and I think it was because we just wanted it to go well. We were a little concerned about losing patients, and we were conscious that we were making the move in the middle of the pandemic, and we didn't want anyone to think we were taking advantage of the situation. Now looking back with hindsight, we didn't really have to worry because of how well things have gone for us.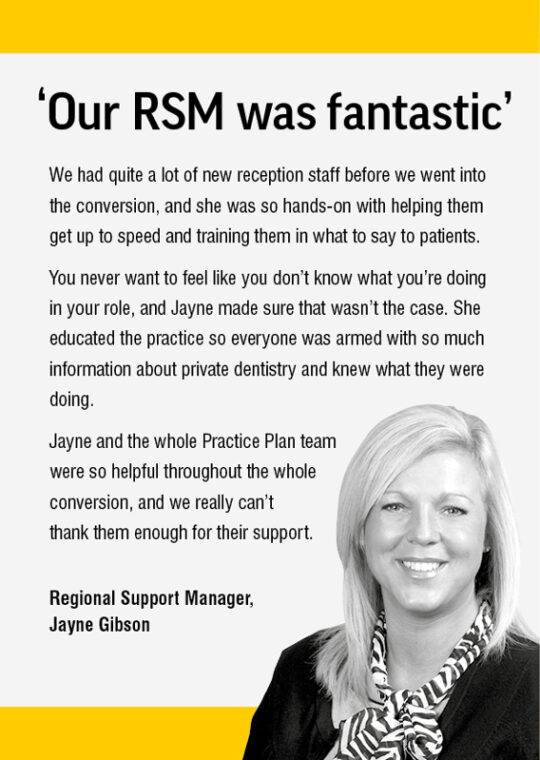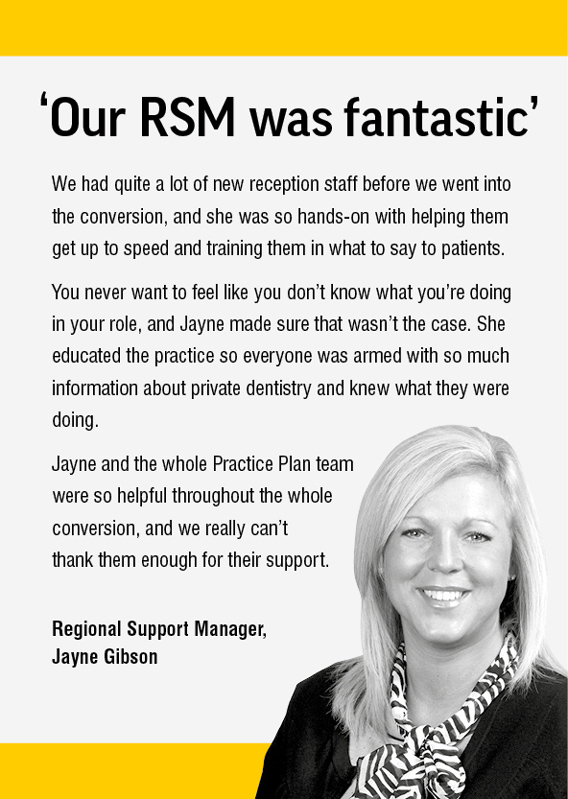 The results
It's safe to say that it has been an all-round great move for our practice. The morale is high among the team, plan numbers are healthy and it is so nice to see that our decision to go private has paid off. It is difficult to go through change, but we did it, and having the whole team on board for it made it so much simpler. We've seen a huge increase in our plan numbers, and more and more patients are seeing the benefits of being a plan member. If there are any practices out there that are going through similar things to what we and our associates were going through, and having the thoughts we were, then I would certainly say make the move to private dentistry, because you'll soon realise it is the right decision to make.
Ready to talk?
We've spent years supporting private practices, so we're not just experts when it comes to making the move away from the NHS. You can count on us to be there for the long-term. So, if you're ready to start talking about a different future, why not talk to the NHS conversion experts.
We're ready when you are…
You can learn more about how we can support you here, or simply give us a call on 01691 684165 or email us on info@practiceplan.co.uk
We also have no-obligation One-to-One virtual appointments available – find out more and book a slot here.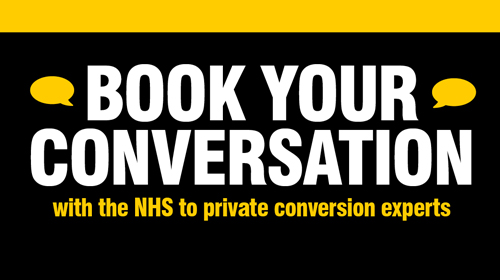 Get all blogs delivered to your inbox
By subscribing to our blog, you agree to receiving our monthly blog update and newsletter. You can unsubscribe at any time. The security of your personal data is very important to us and we will never sell your data to other companies. You can read more about how we protect your information and your rights by reading our privacy notice.