Reopening the practice on 8th June, after 11 weeks of being closed, was like starting a new job, or a whole new profession.
Of course, there's the familiarity of dealing with patients and teeth, but you're doing it in a completely different manner.
Working with the new PPE
For a start, you have all the new PPE to contend with. We've always worn a mask and/or visor, but wearing everything all at once is quite alien.
It's very difficult to speak to a patient when you're wearing an FFP2 or FFP3 mask because you feel like you have to work to breathe. And that can affect your concentration.
Using your gloves feels as if all your finesse has been taken away and your head position is potentially different because you're wearing a mask and you're looped.
You've also got the visor which means you've gone from £3,000 worth of high-quality optics on your face to 10p worth of acetate, with light reflecting back off it. You're very conscious that things aren't the same and you're incredibly hot and uncomfortable.
Patients have been a little shocked when they see us in all the PPE, but in general they've all been very supportive and we've had very few plan cancellations.
Treating patients
It is a challenge when you only have one dentist trying to treat the patients of three of four dentists, and one receptionist trying to do several different roles at once but were finding our feet.
We currently have one surgery open, out of five in the practice, and I'm still working through the emergency and urgent appointments. Patients are being triaged over the phone, which is helpful because it means that you can prepare in advance for the appointment.
I've taken more teeth out and made more dentures in the last three weeks than in the last three years of my career, because you've got patients who can't eat because of a broken or lost denture.
In a week I am seeing the same number of patients that I would usually see in a day-and-a-half.
Within the next couple of weeks, we're hoping to establish more of a normal routine, although we still won't have all five surgeries open.
Before reopening everyone talked about what the 'new normal' would be, and so far it has been giving every patient 30 to 35 minutes, because we're trying to minimise the number of visits they have.
Of course, you can't predict exactly how long you will need, so that can be long enough for an extraction or a simple loss filling, however, it can be too short for some of the appointments that become more complex.
And once you introduce AGP, you have other considerations such as fallow time. Your thought process is out of kilter because we have different Standard Operating Procedures and guidance to work to now.
Fail fast and be adaptable
The team has been brilliant throughout this whole period. My Practice Manager, Vicki, and Assistant Practice Manager, Emily, have been working throughout this time and since we've been back, they've been sourcing the PPE, working on rotas, dealing with enquiries, etc.
Like probably everyone else, we spent a lot of time planning what we would do but you need to have a 'fail fast' attitude; if something hasn't worked, don't worry about it, just think why hasn't it and what can we do instead.
Vicki and Emily have been ultra-responsive to changes that we've needed to make. For example, this week we have had 12 to 15 different iterations of a staff rota, none of which were right or wrong, they just didn't work. A lot of this stems from the fact that we have no precedent to work from.
The future is unknown for everyone
When it comes to the short-term future, I'm approaching it with some trepidation – I've never been in the position where I'm not aware of the direction my practice is going in for the next two weeks, never mind months or years.
That trepidation is around how will it work when I bring more of the team back and start running more shifts? Have I brought enough staff back from furlough? What will income be like and how will I pay for those staff that come back in the future?
At the moment we're dealing with emergencies, which is income neutral, which also adds to the trepidation about the future. No one can say what the future will look like. So, if other people are feeling this way too, I would say that it's probably okay to feel this way because no one has got the answers at the moment.
One of the most important things you can do right now is be adaptable. Don't feel like you have to stick with a particular decision or new way of working if it becomes clear it's not going to work. Don't have any particular preconceived ideas about what your patient journey should look like.
Be adaptable on a bigger scale too. Don't be scared of changing how you want your business to look as well. This is a good opportunity to implement some of the things that you've always wanted to.
About Simon: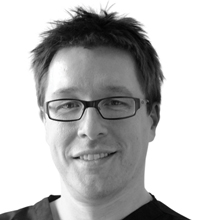 Simon has been a GDP since qualifying in 1991, initially in the NHS, and since 2005 in private practice in Nottinghamshire. Simon sits on the GDPC committee of the BDA and is also a past BDA Branch President for South Yorkshire.
Get all blogs delivered to your inbox
By subscribing to our blog, you agree to receiving our monthly blog update and newsletter. You can unsubscribe at any time. The security of your personal data is very important to us and we will never sell your data to other companies. You can read more about how we protect your information and your rights by reading our privacy notice.