Les Jones talks to Andy Elwood about mental health within dentistry during COVID-19.
With considerable experience after serving 20 years with the emergency services, Andy shares the importance of mental health, particularly during the current crisis, and how we can address this.
What you'll hear today:
What are the key challenges dentists are having to deal with
Who is affected
Tools to support overall health – physical, mental and communication
How to get your 5-a-day for mental well-being.
Who should listen:
All dental professionals.
*Recorded on 7th April 2020
About Andy: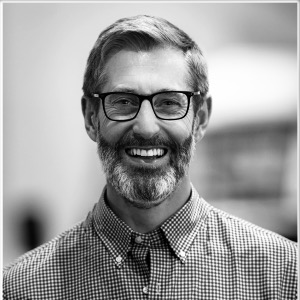 Andy saves lives. His approach is different, refreshing and unique. He campaigns, speaks and is a Mental Health First Aid instructor.
Andy sparks conversations which enables culture change regarding Mental Health and Wellbeing for individuals and organisations. He creates safety and trust by sharing his own vulnerability and gives a unique 'behind the scenes' insight into life and death situations on Search and Rescue helicopters, on the Afghanistan battlefields during military service and to the potential downward spirals due to 21st Century pressures.
Andy has a male focus and believes that mental health deserves parity with physical health. His unique approach to communicating with men is driven by the fact that men are three times more likely than women to end their life by suicide.
After 18 years working on rescue helicopters around the world, he believes that focusing on mental health will save more lives than continuing to dangle under helicopters, as a paramedic. Andy's Search and Rescue career began with the Royal Air Force and was completed in the Coastguard, where he led Clinical Governance for half of the UK. Despite Andy's various awards for physical courage, he believes his bravest action has been to talk openly about his own struggles and vulnerability, in order to find a way through three very different challenges during his lifetime.
Andy brings people together by normalising the conversation and encouraging others to join his eye-catching campaigns, such as #itsoktotalk 'Big22' video (45,000 views), founding #MenDoLunchDay 2018, & driving his 1973 Land Rover around Northern England and Scotland promoting a Wellbeing and Resilience Framework for a national organisation. (A short film of this tour will be released 2020). Future projects include 'Chinwag Curry Club' & retreats for men.
Since HRH Duke of Cambridge attended Andy's Mental Health workshop, at the UK Search and Rescue National Conference in 2018, he has been engaged as a speaker by organisations such as University of Cambridge Medical School; Jacobs (construction industry); Scottish Mountain Rescue; Emergency Services Show (NEC) and Mind Blue Light Programme.
Other interests: College of Paramedics National Mental Health & Wellbeing Steering group; Human Factors training to provide increased safety & efficiency, from the aviation industry into a healthcare setting; delivering face-to-face and online medical training for responders treating civilian casualties in the Syrian crisis.
Find out more at https://www.andyelwood.com/
Get all podcasts delivered to your inbox
By subscribing to our blog, you agree to receiving our monthly blog update and newsletter. You can unsubscribe at any time. The security of your personal data is very important to us and we will never sell your data to other companies. You can read more about how we protect your information and your rights by reading our privacy notice.