Carol draws on more than 10 years of experience as a dental consultant to share her top tips for preparing your dental practice if you are planning to grow. She talks about all the things to consider before you go for growth, the importance of having a clear plan and reasons why involving the team can be instrumental to your success.
What you will hear today:
How to ensure you have a solid business foundation to build upon
The importance of having a strong vision for the future
How and why you should involve the practice team
Simple ways to keep a plan on track as it progresses
About Carol Groombridge: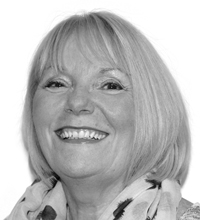 Carol has held an excellent reputation as a business consultant in the Healthcare sector throughout the UK since 2007. She has worked with Dental Practices, GP Practices and Veterinary Practices, as well as having gained a good insight into Care Homes.
Prior to becoming self-employed, Carol held senior managerial positions in operations, finance, business development, personnel and marketing and communications in both the private and public sectors.  A qualified banker (ACIB), Carol also has a Masters in Business Administration, a BSc Hons, a Diploma in Systems Practice and is a trained High Performance Coach.
Find out more about Bodcast here!
Get all podcasts delivered to your inbox
By subscribing to our blog, you agree to receiving our monthly blog update and newsletter. You can unsubscribe at any time. The security of your personal data is very important to us and we will never sell your data to other companies. You can read more about how we protect your information and your rights by reading our privacy notice.