Edd Jones explains why paying attention to the financial performance of a dental practice is fundamental in planning for future success and how it enables practice owners to maximise profitability and the value of their business.
What you'll hear:
The importance of taking ownership of the financial performance of your practice
What the key areas that go into this ethos are
Who should take ownership of these processes.
Who should listen:
Practice owners
Principals
Dental practice managers.
About Edd: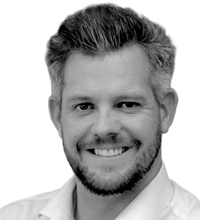 Edd is from farming stock in Devon and loves nothing better than being out on the farm with his family. When he's not chasing sheep around, Edd runs various businesses in multiple industries, but devotes the majority of his time to helping dental practice owners grow their businesses and plan for success. He has a wealth of business management and operational management experience, spanning from bidding for, winning and managing multi-million-pound contracts, through to managing small dental practices, such as his business partners in Plymouth.
Get all podcasts delivered to your inbox
By subscribing to our blog, you agree to receiving our monthly blog update and newsletter. You can unsubscribe at any time. The security of your personal data is very important to us and we will never sell your data to other companies. You can read more about how we protect your information and your rights by reading our privacy notice.