Thomas Coates discusses the measures you should take to ensure that you don't find yourself in costly disputes with business partners, staff and even family members. He talks about how putting legal agreements in place right from the start is vital and can save headaches, heartache and cost in the long run.
What you will hear today:
Details of legal agreements you should implement to prevent disputes with business partners or employees.
Steps you should take to protect the goodwill of your practice.
Advice to ensure the continued smooth running of your practice in the event or your death or serious illness.
Who should listen:
Dentists considering buying a practice.
Dentists working within a family owned practice.
Anyone in a business partnership.
About Thomas Coates: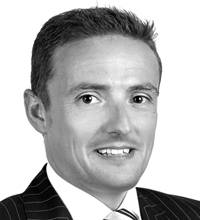 Thomas is a corporate solicitor specialising in the sale and acquisition of dental practices, practice incorporations, commercial advice and drafting the full range of commercial agreements applicable to practice ownership including Expense Share, Shareholders Agreements and Partnership Agreements.
Thomas has acted for dentists and practice owners for many years at a number of dental specialist law firms providing advice across the sector to everyone from sole practitioners to dental corporates, from first time buyers to retiring practice owners. As well as providing legal services, Thomas also regularly writes articles for the dental press and speaks at seminars.
Find out more about Bodcast here!
Get all podcasts delivered to your inbox
By subscribing to our blog, you agree to receiving our monthly blog update and newsletter. You can unsubscribe at any time. The security of your personal data is very important to us and we will never sell your data to other companies. You can read more about how we protect your information and your rights by reading our privacy notice.