Feel like there aren't enough hours in the day and your to do list is ever growing?  Ashley Latter shares his advice for mastering the art of delegation to give you back more hours in the day.  
What you will hear:
The advantages of delegating.
The reasons why we don't delegate as much as we should do.
Simple but effective techniques that must be applied to ensure delegation works.
Who should listen:
Team managers and leaders looking for more hours in the day
Those who want to learn to delegate effectively
Anyone who feels like they don't have enough hands to do all the work!
About Ashley latter: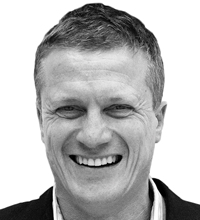 Ashley is one of the Dental Industry's leading trainers and consultants, in the last 23 years over 15,500 delegates have taken Ashley's Two Day Ethical Sales & Communication course in over 13 countries world-wide. This programme is probably the most sought-after programme in Dentistry today.
Ashley is the author of 'Don't Wait for the Tooth Fairy – How to Communicate effectively & create the Perfect Patient Journey' and 'You are Worth it – Talk money with confidence & achieve the income your services deserve.' He is excellent at helping dentists and their teams connect better with their patients, so that they can deliver the dentistry that they love to do and most importantly their patients want.
Find out more about Bodcast here!
Get all podcasts delivered to your inbox
By subscribing to our blog, you agree to receiving our monthly blog update and newsletter. You can unsubscribe at any time. The security of your personal data is very important to us and we will never sell your data to other companies. You can read more about how we protect your information and your rights by reading our privacy notice.