Helen Robertson shares her story of opening a squat practice with her husband at the beginning of the recession in 2009 and building it into the thriving three surgery practice that it is today.
What you'll hear:
Details of building the patient base from scratch in a brand-new location
How Practice Plan supported Helen
What she learned along the journey
Advice for anyone considering opening a dental practice.
Who should listen:
Dentists considering buying a practice
NHS dentists considering moving to private practice
Dentists whose practice might be struggling.
About Helen: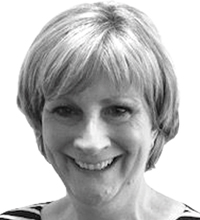 Helen Robertson has been co-owner and practice manager at Whitehouse Dental practice in Sutton Coldfield for 25 years. She opened the practice as a squat and built it from scratch into a thriving three-surgery practice with her dentist husband. Originally a jeweller, she brought her 'good retail is in the detail' ideals into how she looks after her patients and has worked hard to ensure her practice is part of the local community.
Find out more about Bodcast here!
Get all podcasts delivered to your inbox
By subscribing to our blog, you agree to receiving our monthly blog update and newsletter. You can unsubscribe at any time. The security of your personal data is very important to us and we will never sell your data to other companies. You can read more about how we protect your information and your rights by reading our privacy notice.