Mark Topley unpacks the subject of CSR in a straightforward, engaging way that will leave you feeling inspired and knowing what you can – and should – do to make your CSR better. He also explains the new CSR certification for dental practices, detailing what it involves and the benefits it brings.
What you'll hear:
How growing numbers of patients now expect practices to 'do good' as part of running the business
What practice owners should be doing for CSR, how much is enough, how to make it manageable etc
The benefits of Dental Practice CSR Certification.
Who should listen:
Principals who know CSR is important, but want the thinking off their desk, and a straightforward way to help their teams to make it happen
Practice Managers who don't want to become experts, but are looking for a quick, simple and effective way to implement great CSR and motivate their teams.
Team members looking for evidence and help in persuading their managers to take CSR seriously.
About Mark: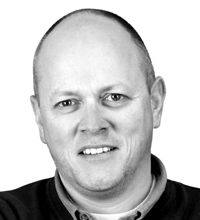 Mark Topley helps people to run more responsible businesses, helping them win more business and build more productive teams by putting structured CSR in place. After 20+ years in the charity sector including 10 years overseas leading the dental charity Bridge2Aid, he developed a simple and effective model of CSR for dentistry targeting people, planet, and community. He writes at marktopley.co.uk, and provides free articles and advice on his Facebook page – facebook.com/toppernator, Twitter @Mark_Topley
Find out more about Bodcast here!
Get all blogs delivered to your inbox
By subscribing to our blog, you agree to receiving our monthly blog update and newsletter. You can unsubscribe at any time. The security of your personal data is very important to us and we will never sell your data to other companies. You can read more about how we protect your information and your rights by reading our privacy notice.