Zahid explains the process that dental students go through during their dental foundation training interview in order to achieve their ranking. He introduces Dental Training Consultants, and explains how they help young dentists achieve their learning objectives and prepare for this interview.
What you'll hear:
Details of the dental foundation training interview
An overview of the process dental students go through to get ranked
An introduction to Dental Training Consultants and what they do.
Who should listen:
Dental Students
Dentists who'd like to understand more about the dental foundation training interview.
About Zahid Siddique: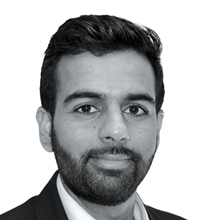 Zahid graduated from King's College London in 2014 and is currently an associate dentist in London.
Passionate about training and education he also co-wrote The Dental Foundation Interview Guide and is co-founder of Dental Training Consultants, an organisation that runs course designed specifically for dental graduates and young dentists.
Find out more about Bodcast here!
Get all podcasts delivered to your inbox
By subscribing to our blog, you agree to receiving our monthly blog update and newsletter. You can unsubscribe at any time. The security of your personal data is very important to us and we will never sell your data to other companies. You can read more about how we protect your information and your rights by reading our privacy notice.