Listen to this episode of Bodcast to gain a greater understanding of how CQC inspections have changed. Business consultant, Nicki Rowland gives an insight into the main failings with inspections at present and the subsequent challenges faced by practice managers.
What you'll hear today:
How the CQC inspection has changed and what the new regime means
Why and how the dental team are expected to work within an 'executive' capacity
Details of the main failings within current inspections
The struggles practice managers are facing within compliance.
About Nicki Rowland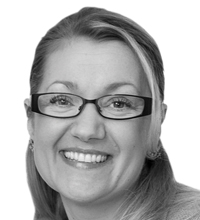 Nicki Rowland is a Business Consultant working with dental practices, sharing her knowledge and enthusiasm to help them survive and grow. Having worked as a practice manager for nine years, Nicki has first-hand experience in the dental industry.
Find out more about Bodcast!
 [mc4wp_form]
Get all podcasts delivered to your inbox
By subscribing to our blog, you agree to receiving our monthly blog update and newsletter. You can unsubscribe at any time. The security of your personal data is very important to us and we will never sell your data to other companies. You can read more about how we protect your information and your rights by reading our privacy notice.