At the BDIA Dental Showcase, Nigel Jones hosted a panel discussion focused on the future of NHS dentistry. In addition to questions asked by Nigel, dental professionals in the audience were also able to put their own questions to the panel.
Eddie Crouch, Orthodontic Practitioner and Vice Chair of the BDA Principal Executive Committee (PEC) was joined on the panel by Tony Kilcoyne, owner of a private practice and member of the PEC Council, Paul Worskett, owner of an NHS prototype blend B practice and David Houston, joint principal of a mini-corporate mixed practice in the South West.
The diverse nature of the panel, each bringing their own experiences to the table, made for a lively discussion.
Today you will hear the panel's views on:
The profession's confidence in its own future in light of the number of dentists talking about leaving the profession
The progress of contract reform
The compatibility of the prototype contracts and certain GDC requirements
The idea that the Government maybe pushing dentists to leave the NHS and go private
What dentistry will look like in 10 years
The future for practice ownership
All the questions we asked are available to view here
About the Panel: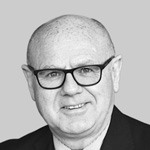 Eddie Crouch
Eddie Crouch works in two practices in Birmingham. He is Vice Chairman of the Birmingham Local Dental Committee, Vice Chairman of the British Dental Association Principal Executive Committee and past Chairman of Central Counties Branch of the British Dental Association.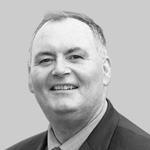 Tony Kilcoyne
Dr. Tony Kilcoyne works mainly in his own Specialist referral practice and Teaching Centre. His vast knowledge and experiences are now utilised by mainstream Media with programmes for ITV, C4 and the BBC and he is currently best known as the 'resident dentist' for the popular BBC Radio 2 Jeremy Vine show.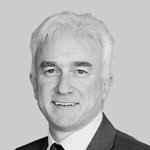 Paul Worskett
Paul has been the principal of Amblecote Dental Care in the West Midlands since 1988. Paul has extensive experience of dentistry and has a special interest in cosmetic and implant dental care. He has had 2 papers published in the BDJ and Dental Update. Amblecote Dental Care is a prototype blend B practice as part of the on-going NHS contract reform process, having initially been a pilot practice since 2011.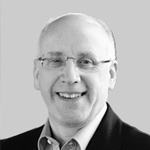 David Houston
David is the joint practice principal of the Houston Group of dental practices which includes the UK's largest single-site practice. He has authored over 50 articles for the dental press, spoken at BACD Annual Scientific meeting and World Aesthetic Congress, and is a former clinical governance lead for North Somerset Primary Care Trust.
Get all podcasts delivered to your inbox
By subscribing to our blog, you agree to receiving our monthly blog update and newsletter. You can unsubscribe at any time. The security of your personal data is very important to us and we will never sell your data to other companies. You can read more about how we protect your information and your rights by reading our privacy notice.