Don't miss the latest episode of Bodcast in which Liz McKenzie, Chief Operating Officer from Wesleyan, chats to Nigel Jones about why corporate social responsibility is so important for your business to consider. She talks about the difference you can make to your community and in turn the positive impact that can have on your business.
What you will hear today:
Why you should consider supporting a charity or community event
How you can involve your team in the decision making process
Ideas for fundraising
How team motivation and engagement can rise as a result of CRS
About Liz McKenzie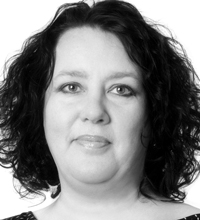 Liz joined Wesleyan in October 2010 as Head of Corporate Planning.  Following 19 years at Toyota. Twelve months after joining the Society, Liz was made Director of HR and Corporate Planning. She joined the Board in November 2014 as Group Corporate Services Director.
In 2015 Liz was appointed Chief Operating Officer with responsibility for Wesleyan Financial Services, General Insurance, Practice Plan, Life & Pensions, the Transformation and Operational E Planxcellence functions and IT. She is also Chair of DPAS which was acquired by Wesleyan in 2015. In June 2016 Liz won the IoD West Midlands Director of the Year Award for Large Business.
Find out more about Bodcast here!
Get all podcasts delivered to your inbox
By subscribing to our blog, you agree to receiving our monthly blog update and newsletter. You can unsubscribe at any time. The security of your personal data is very important to us and we will never sell your data to other companies. You can read more about how we protect your information and your rights by reading our privacy notice.