Barry explains the concept of Neuro-Linguistic Programming and how becoming aware of your language can impact your communication, positively affect your relationships with patients and increase your profits.
What you'll hear:
An introduction to how language can influence the subconscious mind
Easy ways to turn negative statements into positive ones
The importance of being aware of how you use the word 'but'
Who should listen:
Dentists & hygienists wanting to improve their communication with patients
Team leaders looking to improve internal communication
Front desk teams who are often a patient's first point of contact
About Barry Oulton: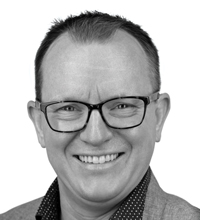 Dr. Barry Oulton is a practising dentist with over 25 years of experience and the owner of the award winning Haslemere Dental.
Barry is also a Master of NLP & hypnotherapy and runs the full-service training organisation 'The Confident Dentist' which specialises in effective communication training for dental practices.
Find out more about Bodcast here!
Get all podcasts delivered to your inbox
By subscribing to our blog, you agree to receiving our monthly blog update and newsletter. You can unsubscribe at any time. The security of your personal data is very important to us and we will never sell your data to other companies. You can read more about how we protect your information and your rights by reading our privacy notice.