Mark Oborn discusses the benefits to both your practice and your patients of having a well-managed social media presence. He also addresses the risks and shares his expert advice for mitigating these risks.
What you'll hear:
How social media benefits a practice
How patients can benefit from their practice using social media
An overview of potential risks of having social media pages and how to mitigate these risks.
Who should listen:
Practice owners and managers with or without social media pages for their practice
Anyone managing social media for in practice.
About Mark: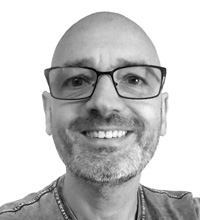 Mark has worked in the dental industry for over 30 years, starting out in dental laboratories in London. He gained his Masters in Business, with a specialism in marketing and creativity in 2007. Mark has worked with dental practices for over 10 years helping them to attract and retain patients through increasing their website conversions and online presence.
Find out more about Bodcast here!
Get all blogs delivered to your inbox
By subscribing to our blog, you agree to receiving our monthly blog update and newsletter. You can unsubscribe at any time. The security of your personal data is very important to us and we will never sell your data to other companies. You can read more about how we protect your information and your rights by reading our privacy notice.