In this episode of Bodcast, Nigel Jones and Tony Kilcoyne take a look at the NHS Confidence Monitor results in relation to the general views and feelings of the profession about NHS dentistry now, and in the future. Tony talks specifically about what the results indicate regarding the way NHS dentists feel about the level of patient care they can provide and the compromises they are having to make.
What you'll hear today:
The effects that changing patient expectations are having on the profession
Tony's views on the shortfalls of the current system and the need for total transparency during reform
The possibility of the implementations of 'levels' of care standards as opposed to a single 'gold standard'
The need for action on falling happiness levels to secure the future of the profession
About Tony Kilcoyne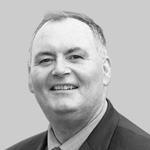 Dr. Tony Kilcoyne works mainly in his own specialist referral practice and teaching centre. His vast knowledge and experiences are now utilised by mainstream media with programmes for ITV, C4 and the BBC and he is currently best known as the 'resident dentist' for the popular BBC Radio 2 Jeremy Vine show.
Any opinions expressed are independent of Tony's other roles, including being a member of the British Dental Association Principal Executive Committee.
Find out more about Bodcast here!
Get all podcasts delivered to your inbox
By subscribing to our blog, you agree to receiving our monthly blog update and newsletter. You can unsubscribe at any time. The security of your personal data is very important to us and we will never sell your data to other companies. You can read more about how we protect your information and your rights by reading our privacy notice.